THE NEW TAP100 – THE FIRST-EVER TELTONIKA NETWORKS ACCESS POINT 
The determination to expand our portfolio and enter new markets has come to shine a light on the IoT world. With something brand new in our hands, let us take you on an exciting AND wireless journey!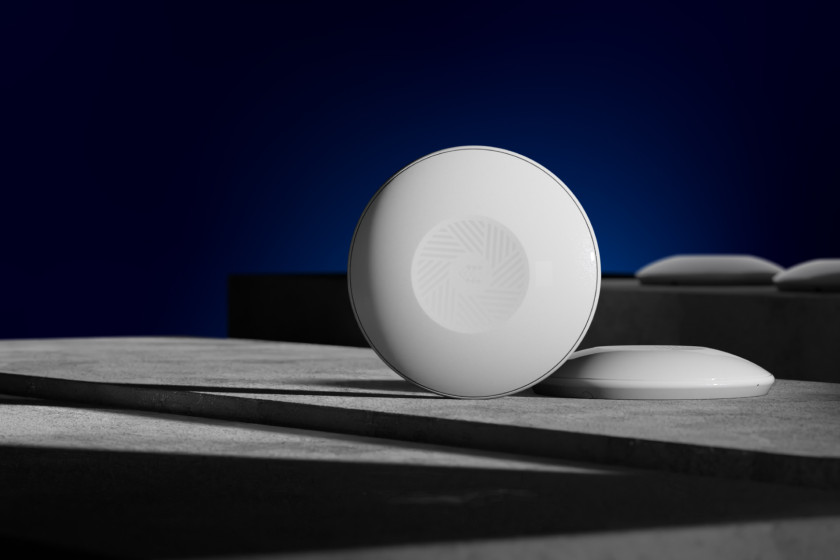 When it comes to Local Area Networks (LANs), there are two main characteristics users find essential value in. Security is one, and the other is the ability to enable M2M communication between multiple devices belonging to one particular LAN. However, as with all aspects of both our physical and IoT worlds, there are always some downsides we need to be aware of. With LAN, it's inevitable that at a certain point, limitations of coverage area and scalability can occur and disrupt your workflow. 
Luckily, there are solutions to keep your workflow rolling – a portal-like device that overcomes these obstacles in an instant by providing Wireless LAN (WLAN). And no, it doesn't come from science fiction! 
WHAT LIES BEHIND THE PORTAL 
Access points are like a true portal to wireless connectivity. In cases when there's a need to extend your network, devices like access points are there to help. Plugged into a network source like a router or modem, access points receive connectivity and relay Wi-Fi signals, through which wireless devices can access your WLAN. Access points also eliminate the constraints of coverage area, as there's no limit to how many access points you can deploy to cover all corners of your premises. As long as your Ethernet cable length allows it, of course! 
If such cases seem all too familiar to you, there's something you need to know… access points are something we've been working on for quite some time, and now we have a device in our hands that's ready for deployment. Let us introduce you to TAP100 – our first-ever access point!
A NEW DEVICE FOR A NEW BEGINNING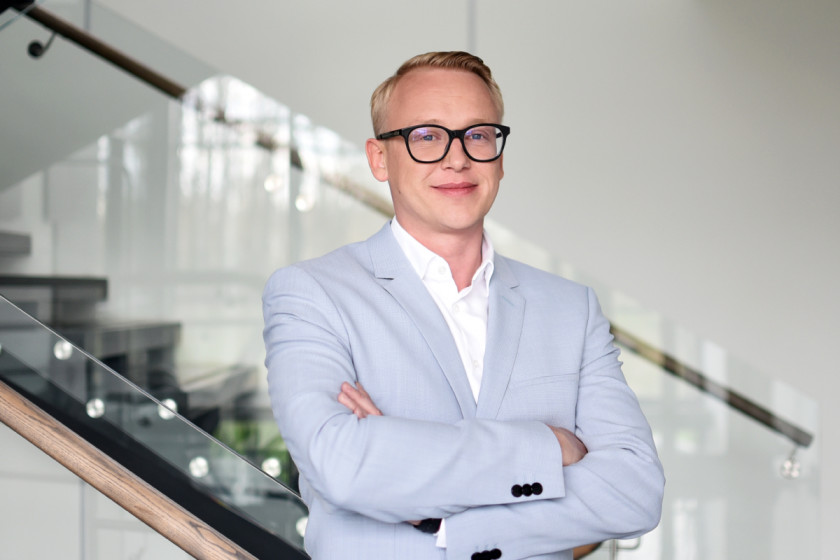 That's right. We've embarked on an entirely new product category, striving to expand our expertise in device development for Enterprise, Industrial, IoT, and M2M applications. And with the combination of our current industrial device market research and development experience, we've ensured the TAP100 has features you actually need. We're confident TAP100 is the right device to start this endeavor. 
Our CEO, Giedrius Kukauskas, shared his excitement about opening the door to a brand-new product category, saying: "the release of the Teltonika Networks TAP100 access point marks our first step in a new but fundamental direction – the enterprise market. We see this as a strategic direction for Teltonika Networks that will drive our company and product portfolio growth. Our own R&D department creates and designs products according to partner needs and market demands. That's why we encourage you to share your feedback on any enterprise-related opportunities and what types of products the market is currently missing. With your help, we'll continue to grow and develop." 
See, we told you it's not science fiction! But to lend credence to our words, shall we go over the nitty-gritty of the TAP100?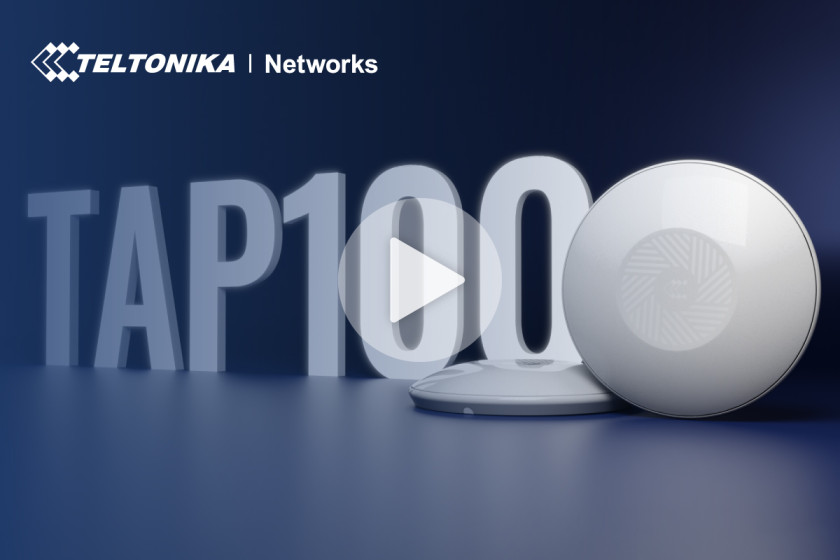 Our TAP100 access point has one Ethernet (RJ45) port with PoE-IN technology, through which the device receives connectivity and power. So to make the access point function, it needs to be plugged into a device with PoE technology or any other networking device using a PoE injector. This eliminates the need for external power adapters and makes device installation hassle-free. With two internal 2.4 GHz Wi-Fi antennas and the Wi-Fi 802.11 b/g/n standard, TAP100 can provide wireless connectivity to multiple devices with network speeds of up to 100 Mbps. 
Even in times when your network becomes crowded, there's no need to worry about its security, as our TAP100 supports the WPA3 security standard, enabling you to have greater user encryption capabilities. Additionally, you'll be able to manage and control the access point using an open WRT-based RutOS. It's a well-known operating system for our clients, as all our routers and gateways are powered by it. RutOS is very intuitive and user-friendly, which is exactly what we also strived to maintain and apply to TAP100's WebUI, allowing you to easily configure your network and Wi-Fi needs. Not to mention that TAP100 is supported by our Remote Management System (RMS), an irreplaceable IoT platform for when you have large fleets of devices that must be monitored continuously. This is especially exciting knowing that for every TAP100 access point, you get free RMS Management services for 24 months!
The TAP100 fits perfectly in small-scale enterprises, offices, cafés, restaurants, hotels, or smart homes. Thanks to its pre-installed mounting bracket, you can easily mount the device on the ceiling, and whether you'd like to install it in sunny places or next to cold freezers, the TAP100 is sure to withstand temperatures from -40 °C to 75 °C. And with its UV-stabilized plastic housing, it's also resistant to long-term degradation from UV light. TAP100 is also very compact and has a sleek design, making the access point blend in with any enterprise or commercial environment seamlessly. 
A LOOK INTO THE NEW PERSPECTIVE 
We've prepared a use case to help you better envision the true potential of our new TAP100 access point. The use case covers the need for increasing the scalability of Wi-Fi access in a café's network with minimal funds. 
On May 30th, at 11 AM (+3 GMT), Operational Marketing Project Manager, Evelina Sinkevičiūtė, will host a webinar dedicated to the TAP100, so if there are any questions you'd like to ask about the product, make sure to register and tune in, as there's going to be a Q&A session at the end! 
PATIKO NAUJIENA?
Pasidalink su draugais!