TELTONIKA NETWORKS RUTOS 7.05 IS LIVE AND KICKING
Teltonika Networks is most well-known for its connectivity hardware, such as cellular routers. However, the operating system of that hardware is integral for the value it brings to your networking solutions. RutOS has been empowering IoT networking solutions around the world for many years and is constantly improving with the help of periodical updates. Today, we're proud to introduce its latest update: RutOS 7.05.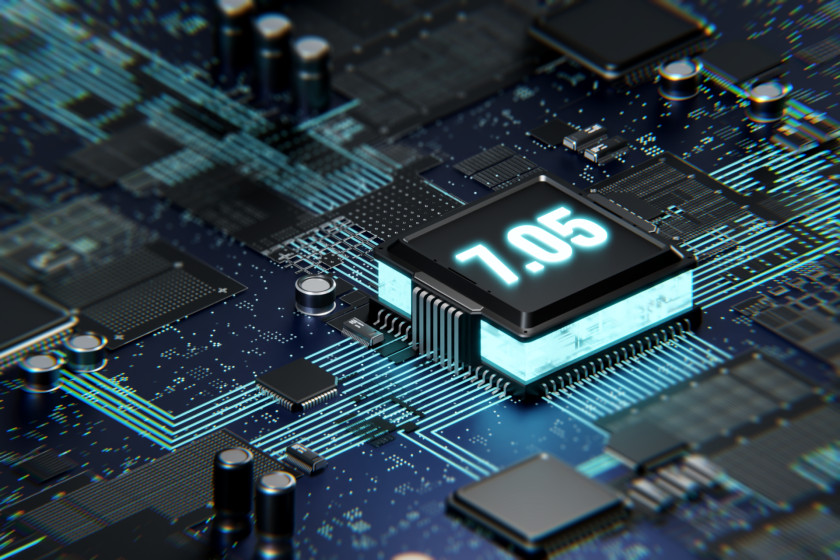 RutOS 7.05 covers different aspects of the operating system, which we grouped together into 5 categories for your convenience: new functionality, new RutOS pages, new protocols support, upgrades and improvements, and UX updates.
Let's go over the key features of each of those categories.
1. New functionality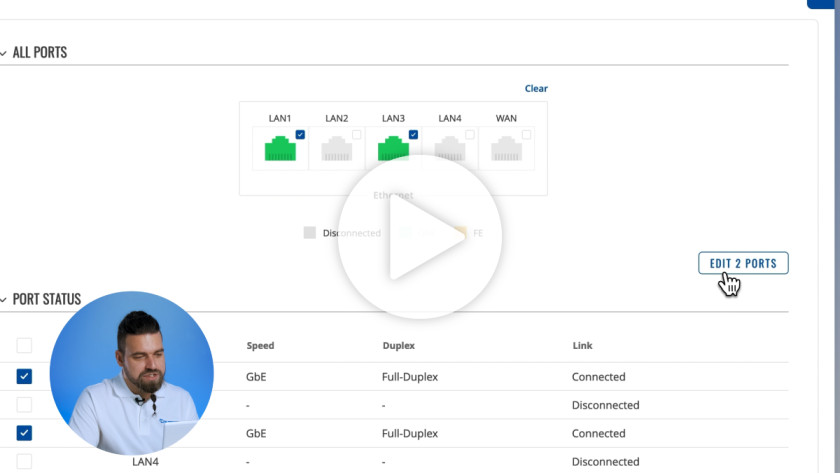 Let's begin with the TRB143 M-Bus cellular gateway, which now has M-Bus over IP functionality. This allows you to run your own software and use the cellular gateway as a literal gateway for extracting telemetry and other parameter data using M-Bus however you prefer. This is immensely useful in networking solutions involving energy and utilities.
In addition, we reworked the data-to-server functionality so that you can now extract parameters from multiple sources and different protocols, and send them all to a single server. This functionality is true for all devices, not just the TRB143. 
Speaking of cellular gateways, all TRB products now have hotspot functionality. This makes them a strong choice for retail, commercial, and enterprise deployments.
RutOS 7.05 also added new features to its General Public License (GPL) package. With these new features, you can now create your own custom firmware and web page application, with some examples to make the creation process easier. You can now also brand our firmware by changing colours, logos, and so on to fit your or your clients' needs. These new features will help tailor any Teltonika Networks device to the specific needs of your IoT networking solution.
It also now has a SIM idle protection functionality, which is useful when you use SIM cards without any contract or subscription, such as with a prepaid card. When working with devices with two SIM slots, the one not currently in use will remain idle until the device switches to it, meaning that no data is used on the card until then.
Lastly, we've included a new wireless QR code generator. Once scanned, a user will automatically enter your network without needing to input login information. This is immensely convenient for guest Wi-Fi, such as in hotels, restaurants, and other commercial spaces.
2. New RutOS pages
 Update 7.05 includes four new pages that give you better network and device control, management, and analysis capabilities. The first is the Ports page, in which you can view the ports of all RUTX-series cellular routers, the TRB140 cellular gateway, and the RUTM50 5G router, enable and disable each of them, turn auto-configuration on or off, change their transmission speed, and so on. This is not only convenient but an additional network security measure in your toolbox.
Next is the new Firewall Status page, a single location in RutOS to view all your Firewall statistics, including some new and advanced ones. Here you can see which Firewall rules are active in your networking solutions, counters and traffic flows, and so on. 
Another new page is Wireless Channel Analysis. If you have multiple wireless IoT networks running in the same environment, you can use this page to scan the available networks and identify which one is the least congested. This will help you make decisions on which network to use for the optimal data flow of your networking solutions.
Last but not least is the Network Topology page, which offers a visual representation of your network, showing which devices are connected to which other devices. This is a network topology diagramme from which you can go to more granular configurations. Depending on the devices in your networking solution, some end devices may also be visible in the topology, so definitely check this page out.
3. New protocols support
RutOS 7.05 adds support for one new protocol and adds additional support to another: DLMS and Tinc, both supported by all routers and gateways.
DLMS is a protocol most commonly used for communication with metres for telemetry and utilities, such as water, heating, gas, and electricity. It is similar to M-Bus in its use cases, but is a different standard.
Tinc is an open-source protocol used for VPN web services, offering features such as automatic full mesh routing and NAT traversal. RutOS 7.05 adds Web UI support to this protocol. If you like tinkering with VPNs, see if Tinc is a good fit for your networking solution.
4. Upgrades & improvements
While new toys are always exciting, improving existing toys makes the whole toybox better! RutOS 7.05 brings with it an upgraded kernel (version 5.10) for RUTX-series devices, the TAP200 and the RUTM50. This upgrade to a core component of our products improves speed, security, and performance, as well as other key elements.
Speaking of improving speed, we've heard your need for greater speeds when deploying our 5G products, and are happy to announce that the throughput speed of the RUTX50 cellular router was increased by 50%.
Speed isn't everything though – network management is just as important for IoT networking solutions. To that end, we've improved RutOS's support of IPSec, L2TP, and OpenVPN. You will now have access to enhanced network visibility that includes more parameters and makes managing your network better and simpler overall. We've also simplified the ZeroTier configuration, so including it in your networking solution should now be much easier with Teltonika Networks products.
Another key aspect of managing your network is the mobile status page. This page received additional values and information you can access, such as carrier aggregation information, communication speed and integrity, and so on. Colour representation of signal strength was also added.
Lastly, you can now upload and download hotspot custom themes to your unique hotspot landing pages, making it much easier to deploy them when needed.
5. UX updates
Working with RutOS is better than ever before, with version 7.05 adding a few simple but game-changing features. Chief among them is the search bar, which lets you search for RutOS pages and find them more quickly and efficiently.
As we continue to add new functions and pages to RutOS, their placement in the system can get a bit unwieldy. That's why we've reorganised the placement of some functions into different categories we believe are more appropriate for them. This should make finding these features and working with them more intuitive.
Similarly, we've separated the LAN and WAN interfaces, improving visibility for both and making your workflow with them more convenient. And lastly, a few services were renamed. For example, the master/slave categorisation is now server/client.
What should version 7.06 include?
We hope this latest RutOS update adds value to your IoT networking solutions and workflow using Teltonika Networks products. The full list of changes in each of our products and access to its changelog can be found in our Wiki knowledge base. Simply navigate to the Wiki page of any given product product and select Firmware Downloads.
If you have any questions, feedback, or suggestions for new features and changes you'd like to see in the next RutOS update, we'd love to hear them. Please contact us by pressing the button below, and let's have a chat!
LIKE THIS STORY?
Share it with friends!
GOT A QUESTION?
We're here to help!