THE BEGINNING OF MANAGED SWITCHES – THE NEW TSW202 AND TSW212
#managed, #switches, #tswos
October 25, 2023
The secret's out! We're thrilled to announce what you've eagerly awaited: Teltonika Networks introduces its first product line of managed switches. But these aren't just any switches; they come packed with features that are sure to pique your interest. Discover the TSW212 – a top-tier managed network switch, and the TSW202 – our managed PoE+ switch.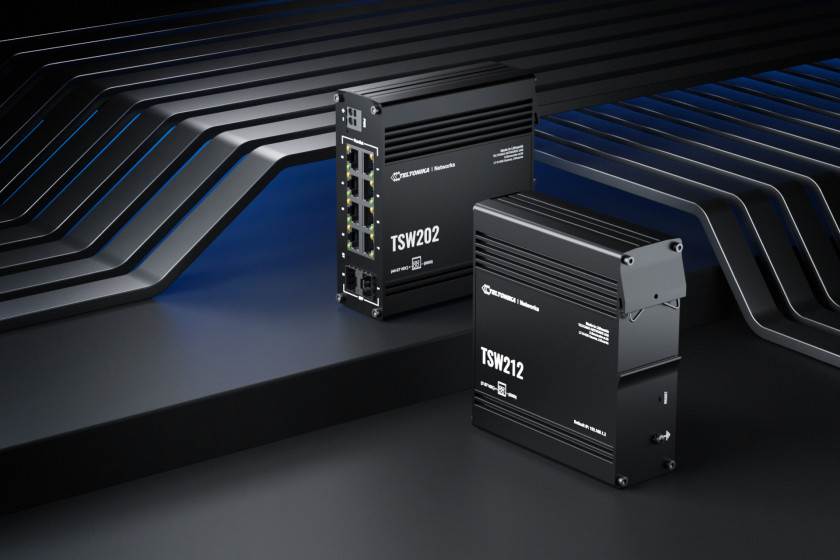 While navigating the world of network switches, many find themselves puzzling over their exact needs and the nuances that come between unmanaged vs. managed switches. 
Unmanaged switches are ideal for when your networking solution requires a basic Internet distribution or doesn't demand granular control over connectivity traffic. However, if you find yourself needing such control, a managed switch is the cornerstone of your solution. 
In the world we once knew, Teltonika Networks only offered unmanaged switches. But now the times have changed, and so has our portfolio lineup. Brace yourself for a transformative switch-up and the advanced control you've longed for!
Development process and future prospects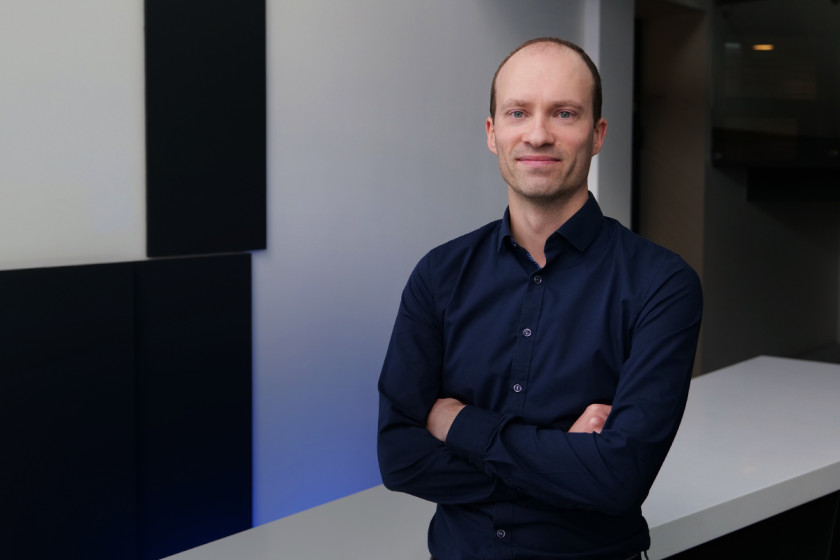 Mantas Čižauskas, the CTO of Teltonika Networks, emphasised the indispensable role of product portfolio expansion for the company's future trajectory. He said: "to sustain our reputation as a pioneering force in the IoT landscape, resting on past laurels and expecting continuous growth only from them is not an option. In fact, right as we began the production of unmanaged switches, plans for managed switches were already in motion.
"The path to the final version of the TSW202 and TSW212 managed switches required meticulous attention to every detail – from acquiring expertise in managed switches technology to the intricate process of chip selection and testing. After nearly a year of diligent effort, we're very proud to be presenting two great devices that, paired with essential protocols for M2M communication in IIoT, bolster our evolution as a manufacturing company.
"Listening carefully to partner feedback and market research, we're already envisioning the design of future Teltonika Networks managed switches, considering their speed, number of ports, and mounting options. We encourage our clients to share their insights and feedback with us and let us know which technologies, features, or functions they seek when considering a managed switch for their solutions." 
Advanced network management begins 
Leveraging the power from within, the TSW202 and TSW212 managed switches stand as the backbone for a solution's network distribution. These switches were created to meet your expectations by providing advanced network control capabilities while guaranteeing the utmost connectivity support. 
Seamlessly integrating both L2 and L3 features, these network switches are a testament to versatility and performance. From the foundational L2 capabilities like loop protection and VLAN support to advanced L3 functionalities such as static IPv4 and IPv6 routing, they truly got every base covered. 
At their core, L2 features empower the TSW202 and TSW212 to adeptly segment network traffic, guaranteeing robust data transmissions vital for cases like real-time monitoring. Meanwhile, the L3 features pave the way for network scalability. The combination of both L2 and L3 features really highlights the cost-effectiveness of these managed switches. 
Introducing the new TSWOS! 
Since it's quite self-explanatory that the TSW202 and TSW212 must be managed somehow, we've created a new Teltonika Networks operating system that's specifically dedicated to managed switches: TSWOS! 
TSWOS features UI/UX web modifications tailored for more efficient switch management with seamlessly integrated additional switch functionalities. This essentially means that this OS is designed with intuitiveness in mind for high customisation and control capabilities. 
Additionally, the TSW202 and TSW212 managed switches are compatible with our Remote Management System (RMS), giving you remote monitoring and management capabilities. This provides you with thorough device performance analytics as well as full control over your switches' status and configuration.
Ports management takes centre stage 
When it comes to ports, the TSW202 and TSW212 managed switches are truly impressive. Each switch boasts 8 Gigabit Ethernet ports and 2 SFP ports. This rich array of ports not only amplifies the switches' adaptability but also ensures robust network connectivity to end devices situated farther away. This is because the SFP ports support fibre optic communication, which is designed to maintain long-distance connections without compromising speed or quality. 
Importantly, the TSW202 doesn't just stop at offering Gigabit Ethernet ports; each of these ports is empowered with PoE+ technology. This allows the device to deliver up to 30 W of power to every port, with a total power budget of 240 W, which is definitely enough to power most end devices, so you don't have to worry about additional cabling.
PoE+ technology support is especially advantageous for extensive deployments or solutions where devices are situated in challenging, hard-to-reach locations. So, in a nutshell, your search for the ideal 8-port PoE+ switch ends here! 
Now, port configuration is where the greatest deal lies. Both managed switches provide port management and Quality of Service (QoS) capabilities, which are vital for when you seek a more granular control. 
With port management, you can adjust link speed settings, implement port isolation, and handle PoE and Energy Efficient Ethernet (EEE) (802.3az) controls. Additionally, you can set up port mirroring to route network data from one switch port to another and can enable or disable ports as needed. 
QoS provides you with the ability to set port, DSCP, and 802.1p priorities. It also lets you manage your network's bandwidth and determine how the operational processes of your managed switches are organised, controlled, and optimised by utilising the Scheduling function.
A symphony of protocols 
The TSW202 and TSW212 managed switches support the Profinet protocol, an anchor of M2M data communication. This not only enables seamless automated data processing in your setup but also offers in-depth network diagnostic insights, pivotal for monitoring the performance of the entire network. 
Yet, our vision wasn't limited to just Profinet. We've enriched both managed switches with compatibility with other vital protocols, including EtherNet/IP for improving response time and data throughput and MRP for ring topologies. This ensures they stand resilient and versatile, ready to cater to the diverse and specific needs of industrial automation and control landscapes. 
Durable design for extreme conditions 
Similar in design to the TSW200 and TSW210 models, the TSW202 and TSW212 managed switches are encased in rugged, black aluminium housing, designed to resist severe vibrations and withstand extreme environmental temperatures from -40 °C to 75 °C. 
Both network switches come with integrated DIN rail mounts for easy installation in multiple settings and share identical dimensions of 132 x 44.2 x 122 mm. Any of your space-limited solutions can be easily addressed with either of these models. 
If that wasn't enough… 
While this article is already quite comprehensive, we're sure you're eager to see in what environments these managed switches truly shine their superiority. The managed PoE+ switch for smart logistics warehouse use case underscores the significance of a managed switch where system components have varying network connectivity priorities. Here, the managed switch ensures uninterrupted operation, even in cases of device failures, without compromising the overall infrastructure's integrity. 
We've put a lot of emphasis on the role of industrial protocols supported by these switches and how they help enhance precision and efficiency. A prime example is their application in car manufacturing, and the managed switch for superior car manufacturing precision use case is here to prove it. Dive into this use case to discover how the Profinet and MRP protocols ensure the myriad of endpoints work in synchrony and provide ultimate precision.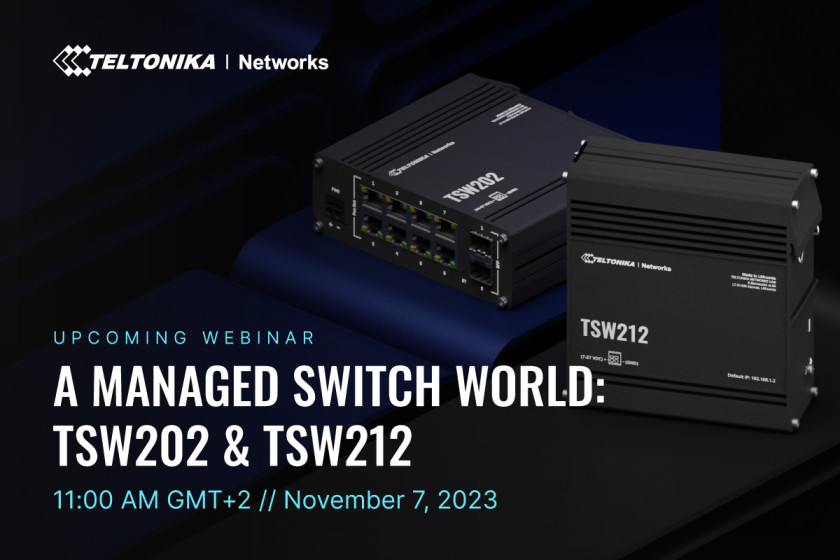 If you have any questions about the TSW202 and TSW212 managed switches or want to know even more about them, mark November 7th on your calendar as the day for the webinar "A Managed Switch World: TSW202 & TSW212". There, our Head of Project Management, Andrius Unikas, and Project Manager, Marija Chomenko, will present the switches in their true light. 
LIKE THIS STORY?
Share it with friends!
GOT A QUESTION?
We're here to help!