HOW TO SET UP FAILOVER FOR STARLINK
#configuration, #failover, #starlink, #iot
September 20, 2023
Network dropouts always seem to happen at the wrong time. Having cellular failover for your Starlink connection is the best way to make sure you can live, work and play, uninterrupted.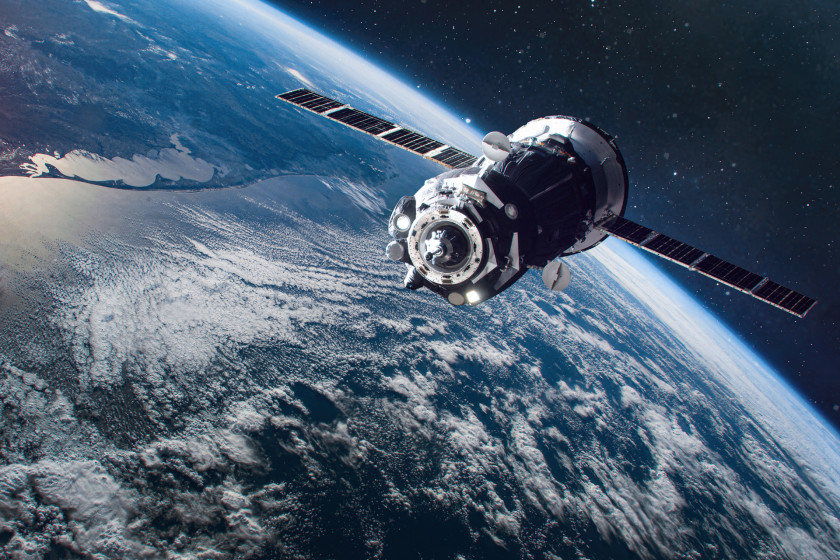 Here are step-by-step instructions to help you set up cellular failover for your satellite connection, using a Teltonika Networks router.
To begin, here's what you'll need:
1) Starlink device: Ensure you have your Starlink kit, including the Starlink router and satellite dish, properly installed and functioning.
2) Starlink Ethernet adapter: This accessory can be ordered from the store in your Starlink app. You can also get one on Amazon in some countries if you need same or next-day delivery. 
3) Teltonika Networks router: You'll need a cellular router with an active SIM card or E-SIM. We recommend the RUTX50 5G router as the optimal device for Starlink backup – this device will mimic the speeds of a Starlink connection and avoid noticeable performance drops when failover kicks in. Otherwise, any Teltonika Networks router will do the trick. 
4) Ethernet cable.
Setting up failover:
1) Connect the Starlink modem to your Teltonika Networks router
First, plug the Starlink Ethernet adapter into your Starlink modem and connect the Ethernet cable to the adapter.
Then, plug the Ethernet cable into the WAN port of your Teltonika Networks router (make sure both devices are plugged in and turned on before proceeding).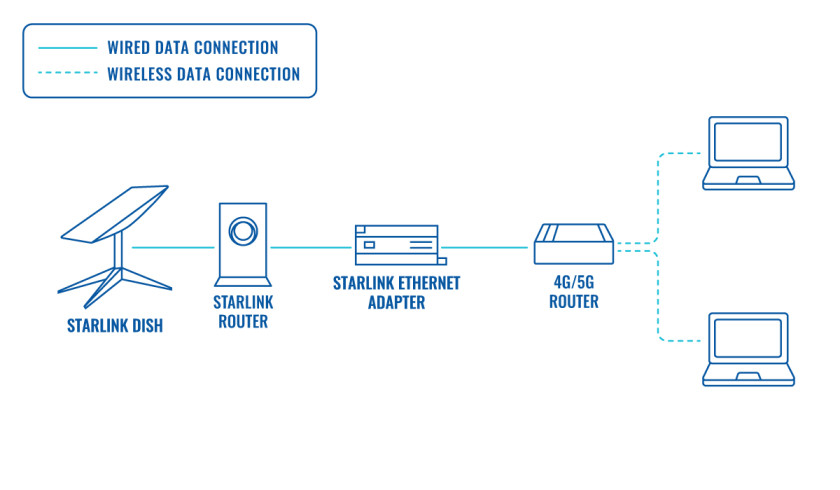 2) Connect to the Wi-Fi network of your Teltonika Networks router on a laptop or computer
The Wi-Fi network will be called something like "RUT_2342_5G" and the password (if you haven't changed it) will be at the back of the device.
3) Using your connected laptop or computer, log in to RutOS in your web browser.
Open a web browser on the connected device and enter the router's IP address in the address bar. The default IP address is 192.168.1.1.
You will then be prompted to enter a username and password. Unless you've changed it previously, the details will be:
Username: admin
Password: (found at the back of the Teltonika Networks router)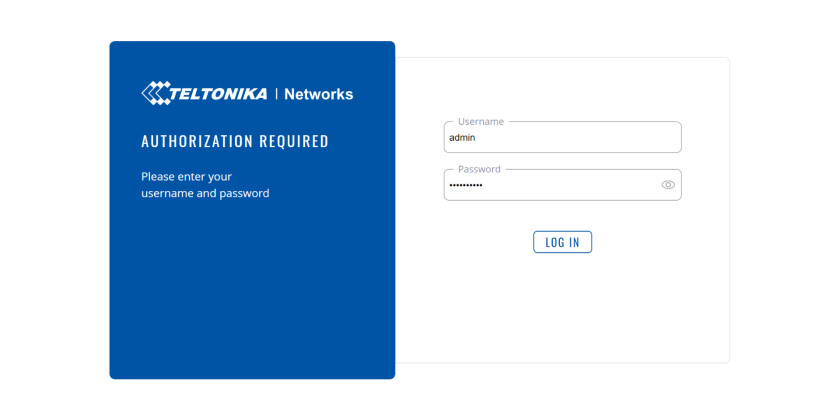 4) Under Network, set up your connection order:
First, Navigate to the failover section under "Network". You should see "WAN" and "mob1s1a1" in the list. WAN is your Starlink connection and mob1s1a1 will be your Teltonika Networks router. They should both be showing online.
Then, Drag and drop WAN into position 1 and mob1s1a1 into position 2 – This sets the connection order.
5) Under the same section, set the failover rules for both connections:
First, click on the pencil button for your WAN connection and set up the rule to trigger failover.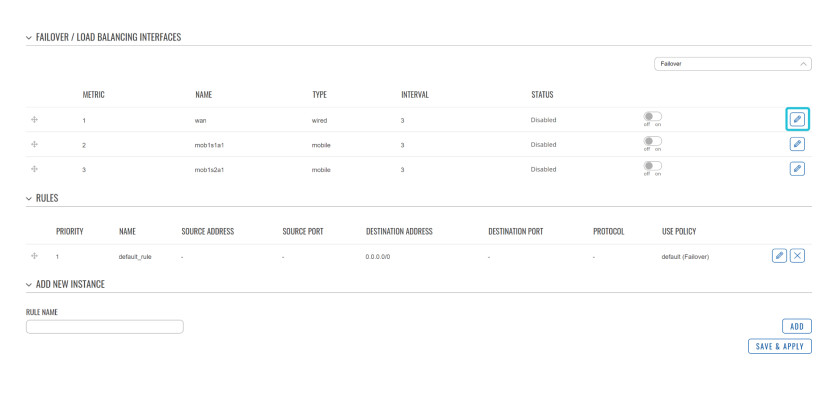 This can be whatever you like. If you're unsure, set up the default rule pictured in the screenshot below.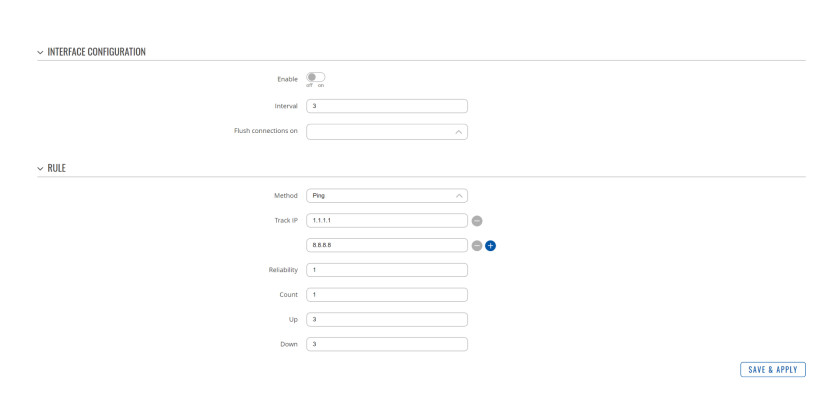 Note: Depending on the stability of your Starlink connection, you can choose to set your interval anywhere from 3-10 for your WAN connection. We encourage you to test which interval provides the most stability for your location.
Lastly, repeat the same for your mob1s1a1 connection.
You're done!
Failover is configured for your Starlink connection and you're ready to roll.
If you want to set up the cellular connection as your primary connection on the Teltonika Networks router and Starlink as the backup, you can follow the same instructions and just switch the order of the connections by dragging and dropping them in the failover list.
Failover is a critical component in all internet setups, even for satellite connections. It's a default feature in your home internet, office Wi-Fi, and all other connections you come across.
When you establish cellular failover for your Starlink connection, you're guaranteeing that your setup is as stable and dependable as it can be.
Live, work, and play uninterrupted with Teltonika Networks. Contact your local sales team.
LIKE THIS STORY?
Share it with friends!
GOT A QUESTION?
We're here to help!