7 REASONS TO CHOOSE TELTONIKA NETWORKS FOR CAMPERVAN CONNECTIVITY
Have you planned your summer holidays yet? A lot of people have and for most - this summer is going to be a little different than usual. Due to COVID-related restrictions and uncertainty related to flights being canceled, travelers are opting for local trips and the popularity of campervans is on the rise. However, going 'into the wild' does not mean you need to stay offline.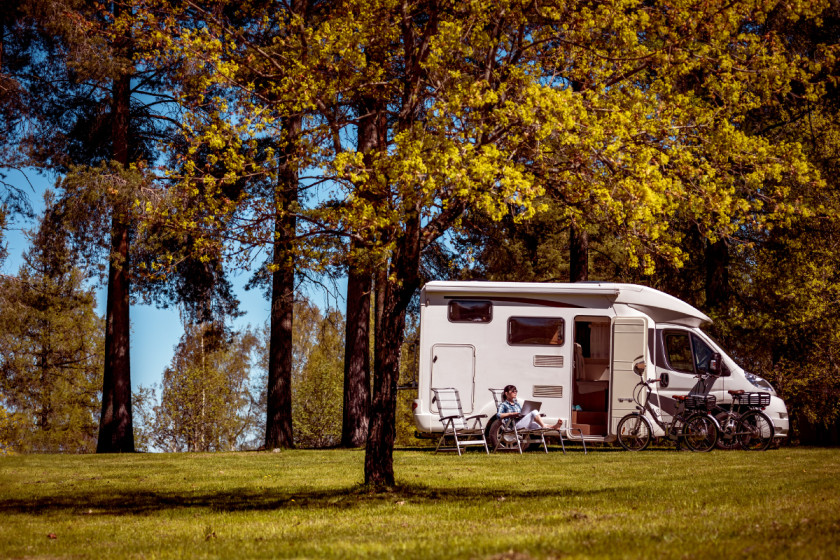 With the right technology in place, you may enjoy both: the benefits of natural surroundings and uninterrupted connectivity needed either for leisure or remote work purposes.
Campervan connectivity comes with its own set of challenges. It requires a rugged device that is vibration-proof and able to withstand low and high temperatures. It also needs to offer reliable connectivity within changing locations, which might be a tough job - especially close to the borders. Security is another great concern, especially when multiple devices are using the same WLAN. And of course, the price is something to consider because data roaming charges can significantly raise your holiday expenses.
Our partner Antretter & Huber has chosen Teltonika Networks RUT955 for their successful plug-n-play solution to provide reliable and secure connectivity for the whole campervan ecosystem. Click on the below link if you wish to learn how the RUT955 helps to save on data charges, ensures uninterrupted connection even in remote locations or close to country borders, and allows secure internet sharing with others.
We are glad to know that Teltonika Networks products are getting noticed among more and more campervan enthusiasts across the globe. We have selected a few videos we found very useful and thorough, where various Teltonika Networks routers (RUTX11, RUT955, RUT240, RUT950) are being used for campervan connectivity in the US, Australia, UK, and Germany.
If you watch these videos, you'll notice that there are some common benefits of choosing an industrial cellular router for campervan connectivity.
1. SIM switch and failover allow for a router to automatically choose an operator offering a stronger reception at the time or failover from one connection type to another if the signal has dropped or speed is poor.
2. Multiple Access Points (UK) allow connecting devices to relevant access points and prioritize traffic. For example, if the reception is limited, the work-related access point will get more bandwidth than the one used for kids' entertainment.
3. Hotspot enables sharing the internet with certain restrictions like data and time limits, etc.
4. Easy installation and setup. Teltonika Networks devices come with DIN rail and flat surface mounting options, so they can be easily placed wherever needed. The routers can be used without any additional applications to be downloaded to the devices.
5. The broad power voltage range makes Teltonika Networks industrial routers compatible with any type of camper battery. The energy-efficient solution takes less energy than a LED lamp.
6. High speed is ensured by the possibility to choose from two network operators and in some cases – load balancing feature. To reach even better results – multiple types of additional antennas can be easily added to Teltonika Networks routers.
7. Industrial Teltonika Networks routers are capable of supporting 50-150 WIFI clients, which is more than enough for all the devices during a trip. Having all equipment under one campervan WLAN allows securely connecting the whole ecosystem to a free public WIFI while on the camper site within a few clicks of a button.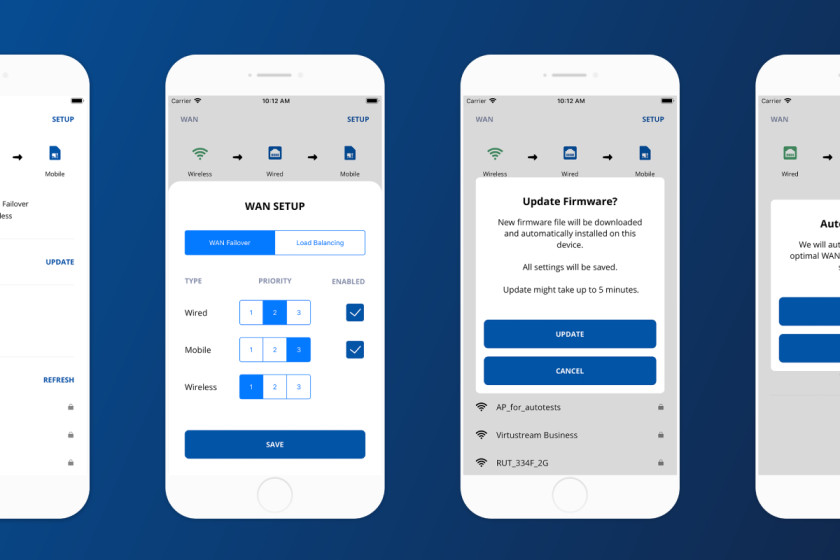 Last year Teltonika Networks has released the Teltonika WIFI application to easily configure WAN and failover settings for the Teltonika Networks routers. It helps to save mobile data by utilizing available public and private wireless networks while keeping the devices secure and up to date with frequent firmware updates. It is yet another efficient tool enabling to save on cellular data charges while on the road.
We hope the above materials will come in handy when setting up your campervan connectivity. Using these tips and tricks from experienced users could save a lot of time, energy, and finances, so we highly recommend taking the benefit of their know-how.
Have you already been using our products in a campervan? Please share your experience with us and get rewarded with 12 RMS credits to enjoy convenient remote management of your solution!
LIKE THIS STORY?
Share it with friends!