TAP200: AUGMENT YOUR COVERAGE WITH A WIRELESS ACCESS POINT
#launch, #wireless, #wifi, #wap
October 18, 2023
When technology meets aesthetics, great things are bound to unravel. That's exactly what's happening with the launch of our new product – TAP200! The new wireless access point is a perfect choice for anyone seeking the perfect balance between cost and performance, ready to elevate the coverage of your networking solutions.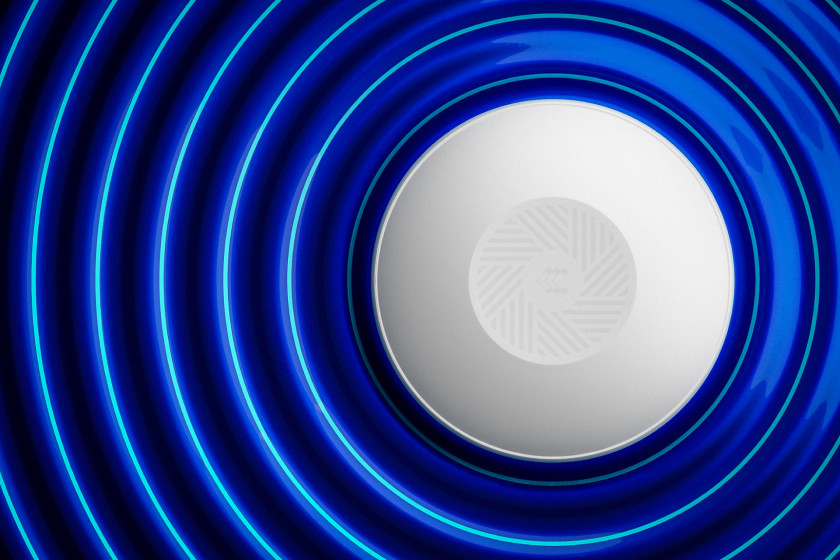 Wireless access points are renowned for their versatility, finding applications in virtually any environment in need of robust Wi-Fi coverage. This year marked a significant milestone for Teltonika Networks with the introduction of our first-ever wireless access point, the TAP100, venturing into a completely new product category. 
With the TAP100's launch, we also invited our valued clients and partners to share their perspectives on the market needs of this product category. Now armed with your valuable feedback and the thorough work of our R&D team, we're thrilled to bring you exciting developments! 
A new wireless access point has emerged, poised to enhance your Wi-Fi coverage with the tried-and-trusted Wi-Fi 5 standard. Let's welcome – the TAP200! 
Widespread wireless, anyWAN? 
Much like the expansive World Wide Web is a hub for extensive sharing, our TAP200 Wi-Fi 5 wireless access point is devoted to fostering widespread connectivity. However, the TAP200 goes a step further, focusing on two key aspects: facilitating seamless network sharing and simultaneously bolstering network stability in medium-density retail, enterprise, or any other indoor environments.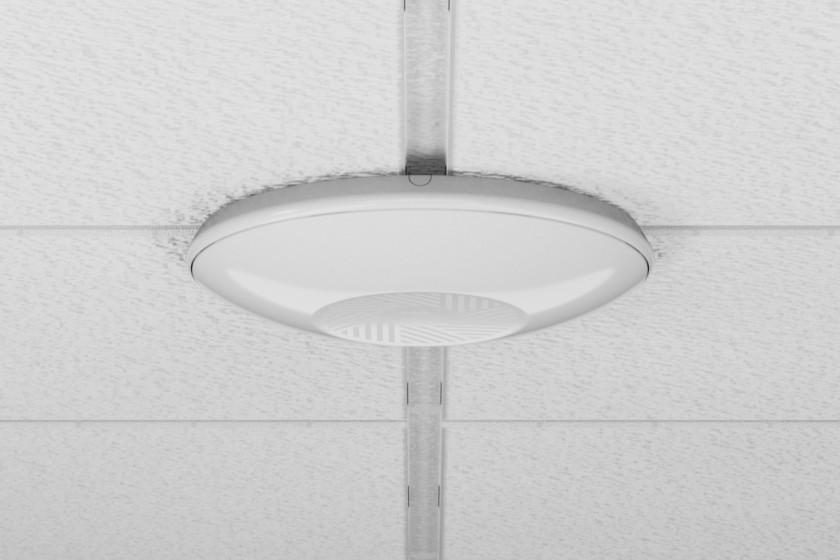 Given that wireless access points are usually employed in all kinds of public spaces, the pivotal role aesthetics play in selecting the ideal connectivity device cannot be overstated. Wi-Fi access points scattered throughout diverse environments contribute to the visual landscape, thereby necessitating a design that is both functional and appealing. 
The TAP200 exemplifies this balance, with its exterior design being the first element to catch the eye. After all, the device's appearance serves as its signature, and in this context, the TAP200 distinguishes itself as a notably aesthetic Wi-Fi access point. 
The hardware of the TAP200 
They say don't fix what isn't broken. We took this advice and crafted the TAP200 casing, perpetuating our tradition of sleek and modern designs in the wireless access point category. Constructed with UV-stabilised plastic, the housing assures that this Wi-Fi access point maintains its colour and integrity post-deployment.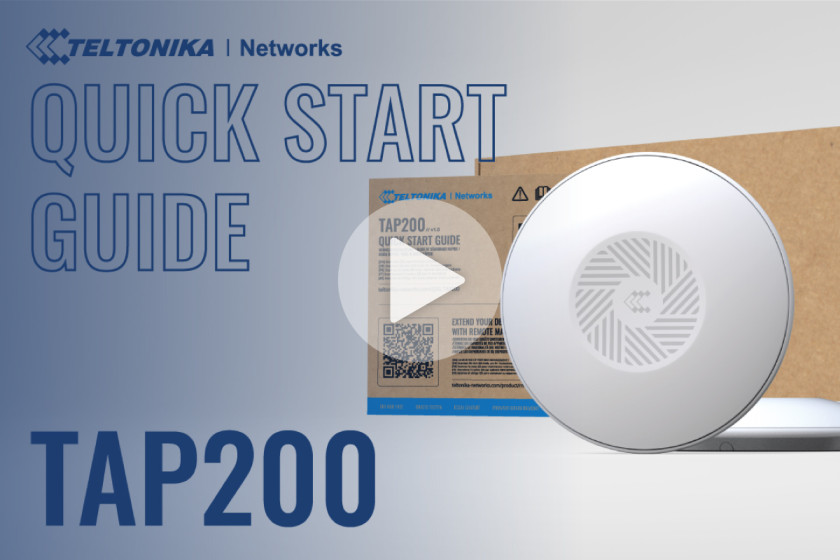 With its integrated mounting bracket, the TAP200 Wi-Fi 5 access point enhances user-friendliness, allowing for effortless placement on any ceiling and ensuring optimal Wi-Fi coverage in a variety of indoor environments. Once mounted, you can simply call it a day. 
Beyond the external design and casing parallels between the TAP200 and its predecessor, the TAP100, the new wireless access point is also equipped with an RJ45 port featuring PoE-in technology. This addition enables the provision of both network connectivity and power to the device, eliminating the need for additional wiring or power adapters. This makes the device not only hassle-free during installation but also exceptionally user-friendly. 
The TAP200 in greater detail 
The TAP200 is a wireless access point that features one Gigabit Ethernet (RJ45) port to ensure support for high-speed network connectivity. Operating under the advanced Wi-Fi 5 standard, the TAP200 can achieve impressive data transmission rates of up to 450 Mbps in real environments. 
Additionally, this device features dual-band Wi-Fi capabilities, which means it can uphold Internet distribution across both 2.4 GHz and 5 GHz bands. This feature is further augmented by four internal antennas. 
Two antennas operate in the 2400-2500 MHz frequency range with a peak gain of < 4.9 dBi, and the other two operate in the 5150-5850 MHz frequency range with a peak gain of < 5.02 dBi. All four antennas are omnidirectional, which makes the wireless access point capable of distributing Wi-Fi signals in all directions equally.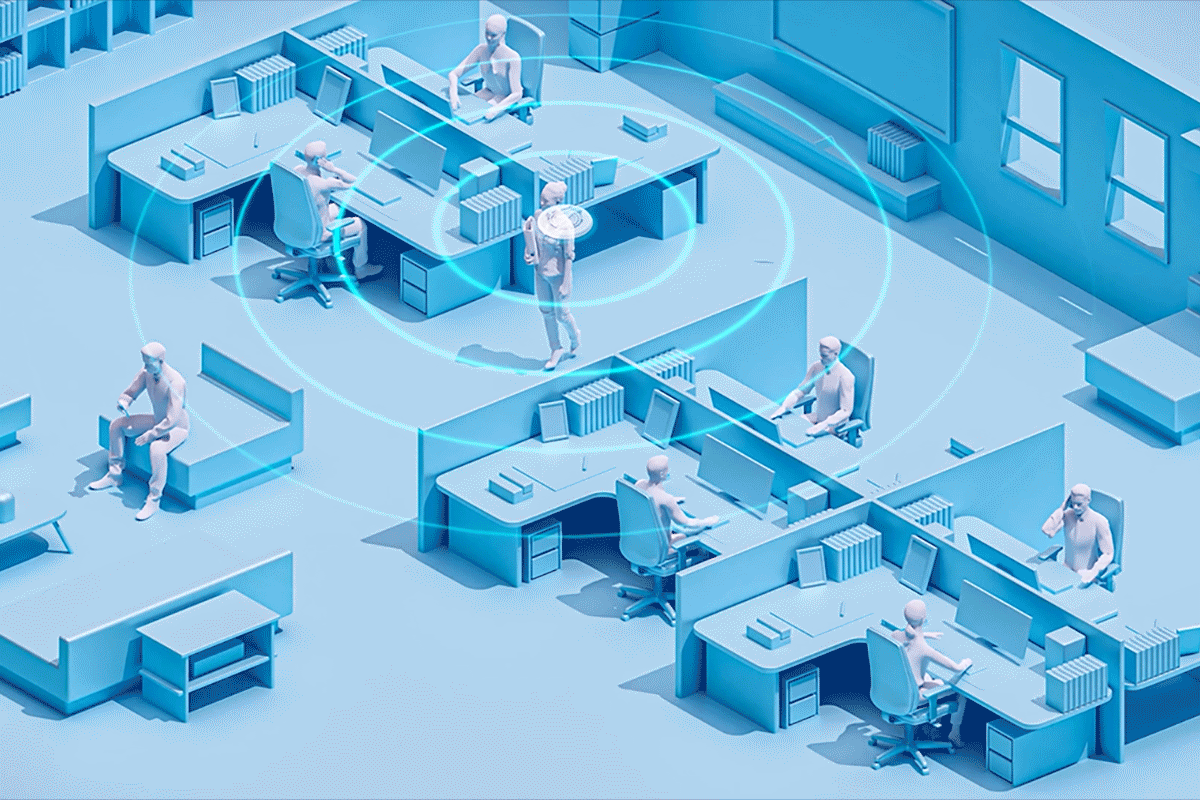 Given that network infrastructure supporting Wi-Fi 5 is widely available in most countries, all these features not only enhance the device's compatibility with multiple networks but also optimise its performance. This makes the TAP200 wireless access point a great choice for those seeking to have the perfect balance of speed and reliability in wireless connectivity distribution.
As our Head of Programming, Gintautas Beržunskis, said: "with the TAP200 Wi-Fi access point, our primary objective was to ensure unparalleled network stability and resilience, especially during fast roaming. The TAP200 offers our clients exceptional network stability and expansive coverage, which is exactly what engineers look for in wireless access points for offices, reception halls, and other enterprise spaces." 
Notably, the TAP200 Wi-Fi access point runs on our operating system, RutOS. This empowers you to monitor and regulate access to the TAP200, ensuring high-level security and functionality. Significantly, RutOS also facilitates the activation of a fast-roaming feature, which allows smoother end device transitions between access points within the same network. 
The device is also compatible with RMS – our IoT cloud platform offering the convenience of remote monitoring and remote management at your fingertips. And if that wasn't enough of an advantage, get this – with every purchased TAP200, you get free RMS Management services for 24 months!
Curious for more?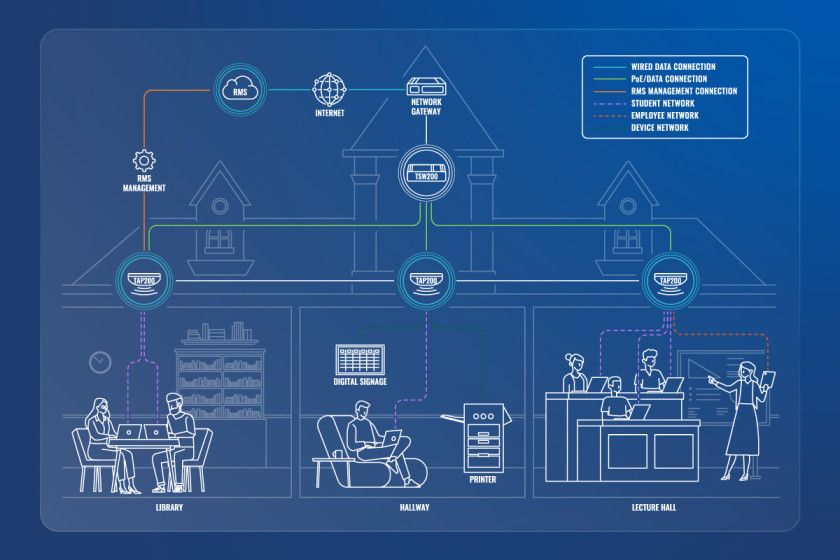 As always, we've come prepared to show you how our new devices can perform in practice. This time, the challenge takes place in academic settings, where a wireless access point must supply great network connectivity within many different premises. It also must support separate SSIDs to better distribute the traffic and avoid network congestion.
In the University Faculty Coverage with Wireless Access Point use case, you'll see how our TAP200 wireless access point shines in providing superb network connectivity speed and coverage for faculties.
LIKE THIS STORY?
Share it with friends!
GOT A QUESTION?
We're here to help!