CUSTOMER STORY: IoT ENABLED SEARCH AND RESCUE MISSIONS
Over time, we have gathered dozens of success cases from our clients where our products play part in the most varied application scenarios solving different problems of our day-to-day. We find every single one of them important and inspiring but it is especially heartwarming to know that our devices play a role in humanitarian causes saving people's lives and wellbeing.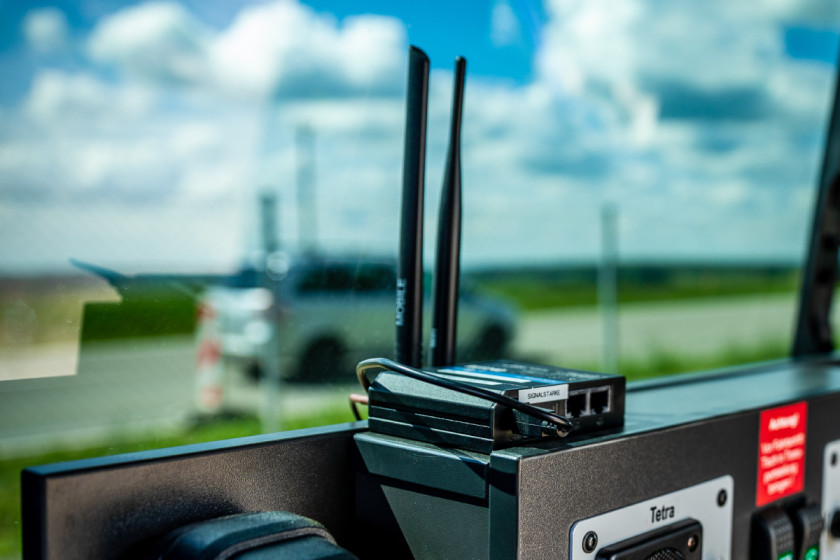 Today we are excited to share a story we received from volunteers in the German THW organization, providing technical assistance in events like floods, traffic accidents, fires, power outages, storms, people gone missing, and similar situations of distress.
Special thanks

First, we would like to say a huge thanks to Vito Verde and the whole THW for doing such a fantastic job and for sharing all of this with us. We were amazed to find out that 99 percent of the members at THW are volunteers and there are more than 80 000 of them across the whole of Germany spending their free time providing humanitarian aid to people in the most challenging situations. Modern equipment and well-trained specialists are the basis of high efficiency in THW.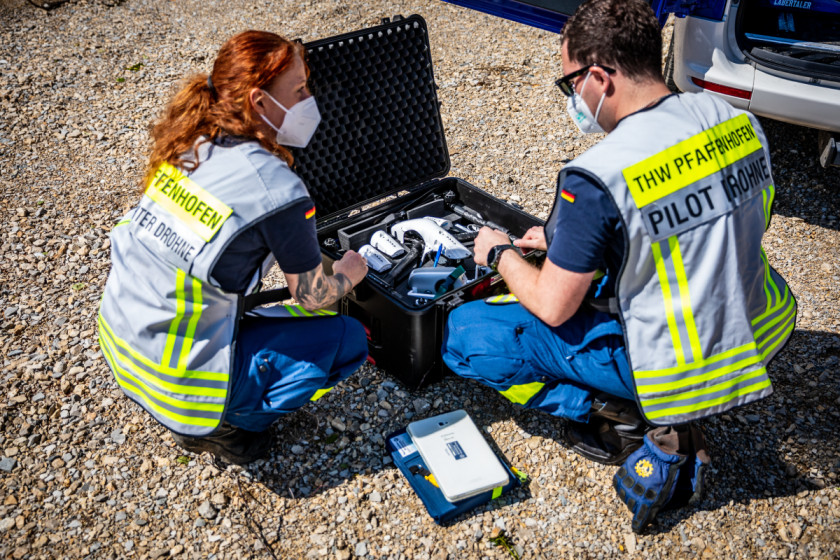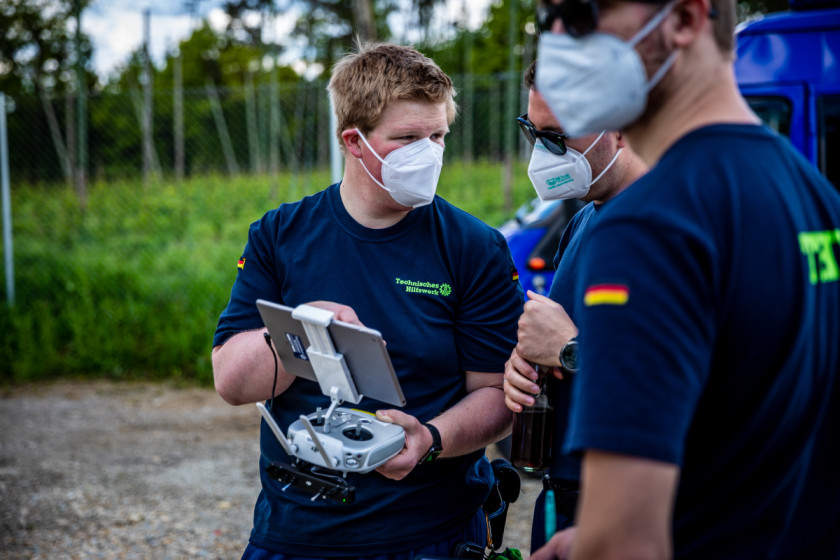 Summary

The volunteers in the THW department of the City of Pfaffenhofen are using multiple drones for various missions like Search and Rescue, exploration of mission sites, hotspot search after the fire, and others. After gathering the information, it needs to be transferred to different recipients like other response teams or off-site decision-makers as fast as possible.

As technology improves, the requirements are also changing. A few years ago, it was an achievement to get a 3MB .jpeg image to another team via email. Today it is possible to set up a 1080p Full-HD live stream directly from the flying drone to the internet, so decision-makers 50 kilometers away can immediately do their job.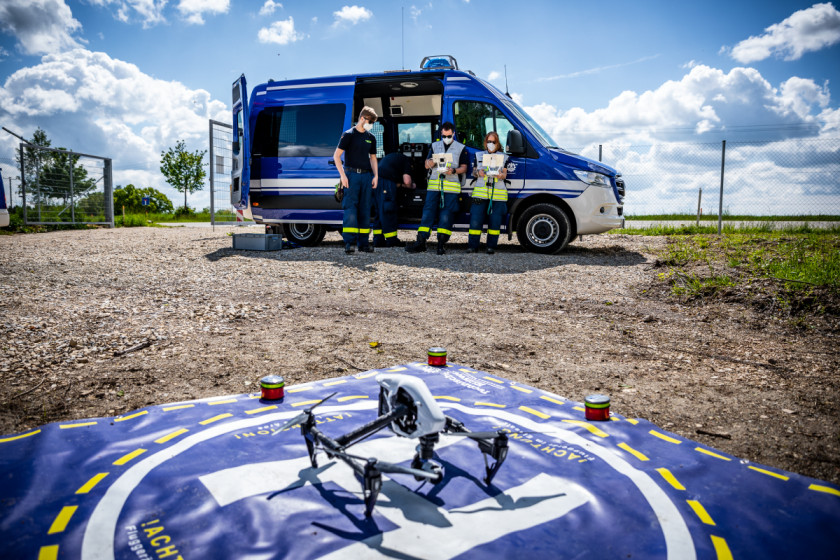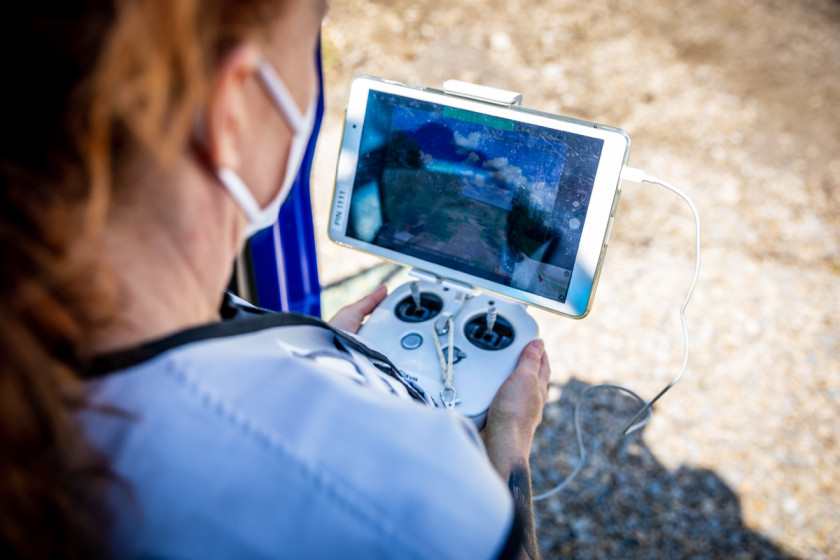 Solution

Mounted in the truck of the Drone Team, the Teltonika Networks RUT240 cellular router provides a stable, reliable, and always-on internet connectivity via 3G or 4G network for the devices in and around the vehicle. Three different drones are connected via WIFI for live mapping, mission planning, and live streaming. At the same time, five tablet devices are connected for steering the drones and transferring pictures and videos in HD. Additionally, two laptops are connected via WIFI for office work, mission organization, and flight planning.

There is also a printer inside the truck which is using wired connectivity to provide fast print-outs for other response teams like firefighters or medical personnel. If the 3G or 4G signal not strong enough in remote areas, a magnet outdoor antenna may be set on the top of the truck for better service.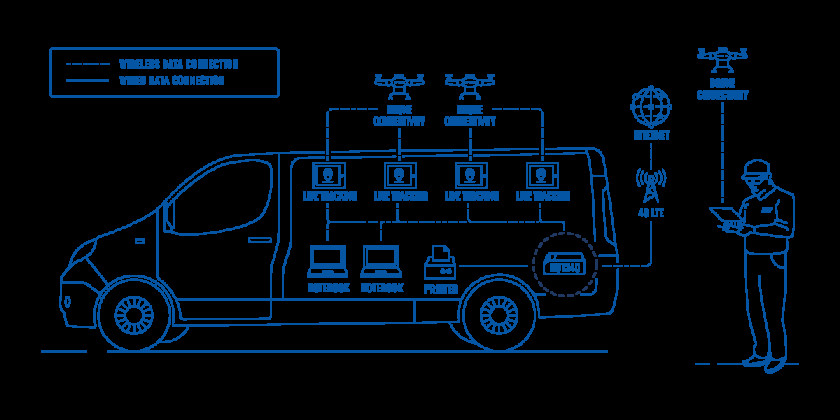 Why Teltonika Networks?

As commented by a representative of THW: Teltonika Networks is a well-known networking company building stable, reliable networking connections, and is also trusted in a few companies of our volunteers where they work full time.

THW of Pfaffenhofen has been using another Teltonika Networks device for years. RUT750 was providing connectivity in poorly covered areas for multiple mission sites.

The RUT240 fits perfectly into the Drone SAR Truck and provides perfect results.'
Share your solution

The most rewarding part for us is to see how the partnerships we established throughout the years turned out into the most creative and world-changing IoT projects. Besides, sharing the know-how is an essential piece of future IoT developments leading to a better, more convenient, and safer world for all of us. As such, we invite you to share your solutions featuring Teltonika Networks devices. We will post them on our social media or some will get featured on our website and reward the ones we shared with 12 RMS credits.
LIKE THIS STORY?
Share it with friends!