INDUSTRY 4.0 STAR 2020
Another achievement unlocked for Teltonika! We have won the Industry 4.0 Star 2020 awards in the category of large manufacturing companies. This contest seeks to encourage Lithuanian businesses to participate in the global Industry 4.0 revolution and implement smart innovative solutions in their activities. We are grateful to the LINPRA association for the opportunity to present our newest production technologies and be so highly evaluated.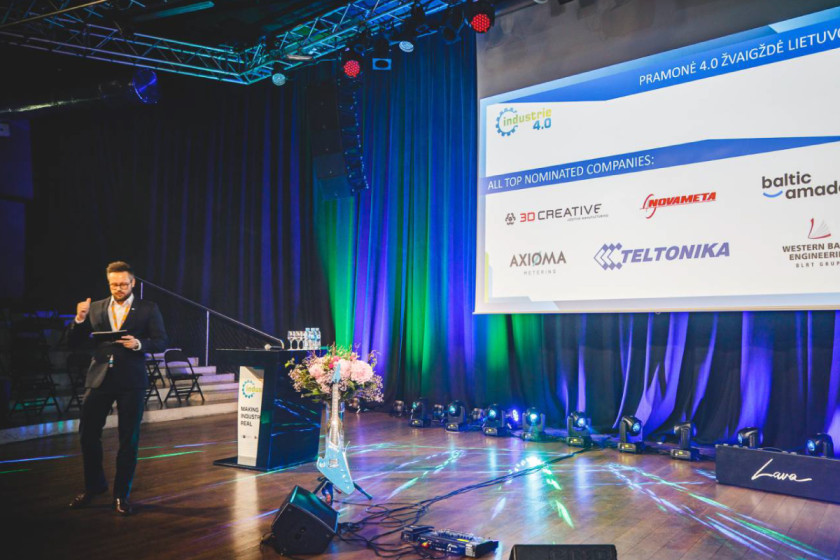 We demonstrated our latest and the most effective manufacturing solutions to the jury of the competition:
Automated maintenance surface mounting plates;
Automated assembly systems of two product families – 2 systems with 9 robots;
PET printing replaced by laser engraving technology;
Module stickers replaced by laser engraving;
Developed and implemented inventory management system which enables more efficient and accurate planning and control of orders as well as their demand;
Automated the formation of costs;
Digitized the price control tool.
Our solution had to be innovative and implemented in production throughout 2019. It also had to raise our export, turnover, profits and added value as well as to encourage the digitization of internal processes. We have managed to satisfy the strict criteria of the competition.
By adopting the latest technologies and the AI algorithms, Teltonika EMS has been developing the Industry 4.0 area. Today we can count over 10 million devices of our production which successfully solve our clients' issues.
LIKE THIS STORY?
Share it with friends!