INTRODUCING RMS VPN SERVICE
Virtual Private Networks (VPNs) have been around for decades. The benefits of VPNs are numerous. However, to most, this term became synonymous with data security and privacy. There are multiple categories of VPNs aimed at different uses and varying by tunnelling protocols, level of protection, number of simultaneous connections, and other features. So, if there are so many VPNs available, you may ask what is so special about the newly launched RMS VPN service and why you might want to use it?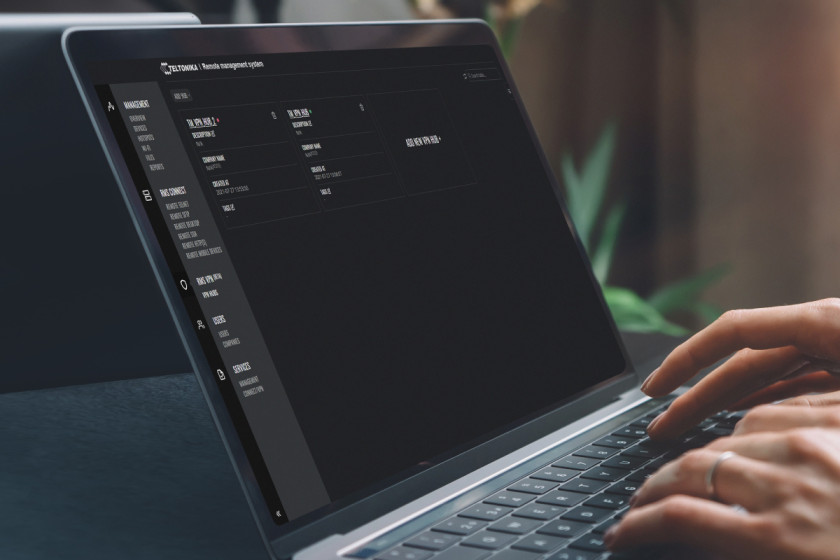 What is RMS VPN?

RMS VPN is a service designed for remote efficient, low-cost management of large-scale networks. As opposed to point-to-point VPN service, RMS VPN allows creating encrypted VPN tunnels for secure access of multiple endpoints within a matter of seconds. Let's illustrate with some examples.

Manufacturing facilities or plants use various PLCs and HMIs running on different protocols. The growing automation trends of such entities require enabling remote access due to increasing efficiency, reducing downtime, and optimizing costs. Using RMS VPN allows secure remote access to multiple applications simultaneously regardless of their protocol, checking and changing configurations, and completing other essential tasks.

RMS VPN may also be handy in the enterprise sector. Here is an example especially relevant to the current day. Imagine that company's employees must suddenly switch to a work-from-home scenario due to a pandemic. However, all company's systems and databases are available only on-site via LAN. Hence the possibilities to complete their job duties become very limited. So, here comes the RMS VPN service, enabling to add employees' computers to a virtual network and allowing them to reach internal systems and applications from their homes.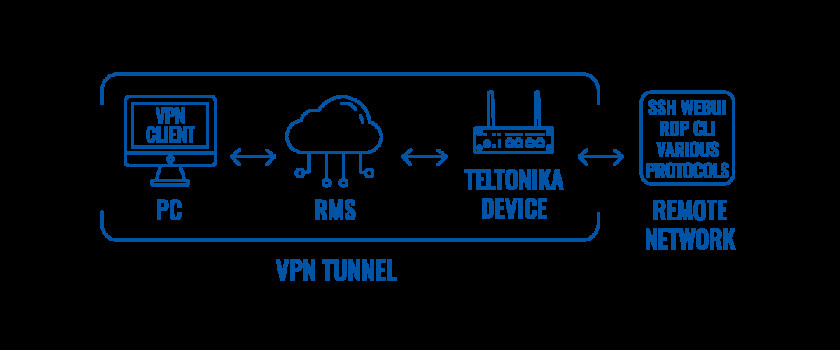 Why choose RMS VPN?

All it takes for creating a secure VPN network with RMS VPN service is just a few clicks of a button while we take care of the rest of the setting up process for you. We provide a dedicated VPN server and complete the OpenVPN configuration for unlimited VPN clients, making it a highly scalable solution. While OpenVPN is one of the most highly trusted services currently available in the market, it is also known for quite complicated management, so why not leave it to us?

Besides, just like with the RMS Connect functionality, for RMS VPN, we offer an on-demand service, which means that you only pay for what you use. As a result, you may save not only on the travel and training expenses for staff due to remote access but also on the functionality itself since we only charge for the amount of data you have used. Doesn't it sound just right?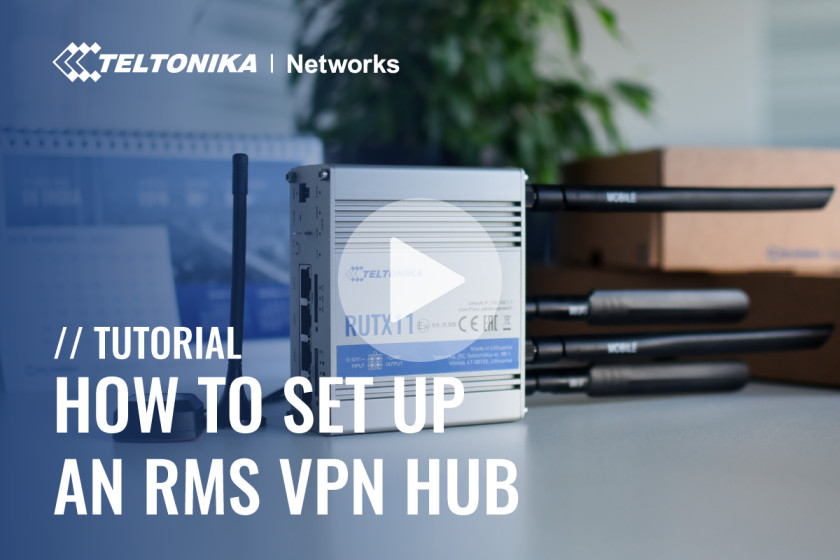 How to set up an RMS VPN connection?

Speed and simplicity are essential keywords describing the RMS VPN setup process. To establish a private and secure connection, all you need to do is create a VPN Hub in RMS to add new clients and devices from a list. After that, you will be able to turn on LAN or WAN forwarding and set up routes for reaching one or multiple end devices within the client's LAN or WAN network in just a few clicks. Check out the below video for a complete guide and see what a quick and easy process it actually is!
LIKE THIS STORY?
Share it with friends!