MEET THE RUT300!
More products = more opportunities. With continued efforts to meet the needs of our clients and the never-ending versatility of the solutions they are creating we are happy to add a new product to our Ethernet & Wireless product division – industrial Ethernet router RUT300.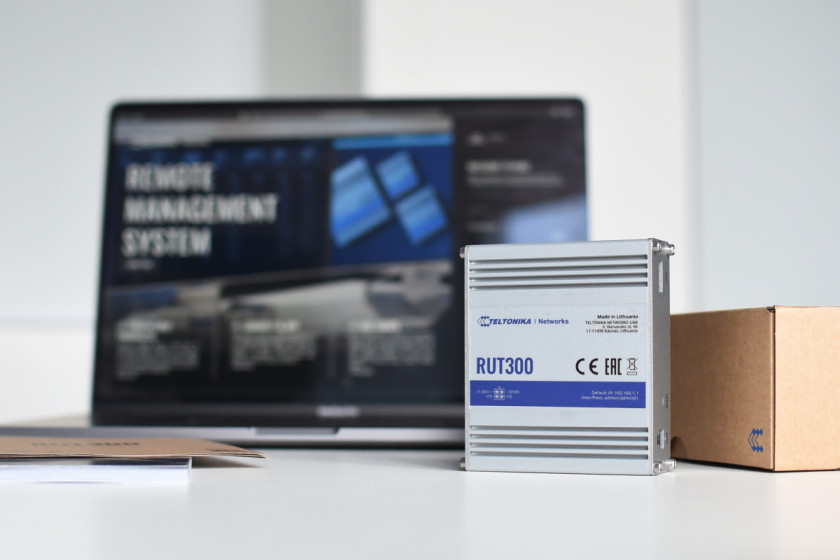 The close relationship with our partners and the feedback we receive from them allows us to develop new products driven by the demand of their projects and offer devices with many variations of functionalities that allow choosing exactly what a specific project requires and not overpaying for the features that would not be used.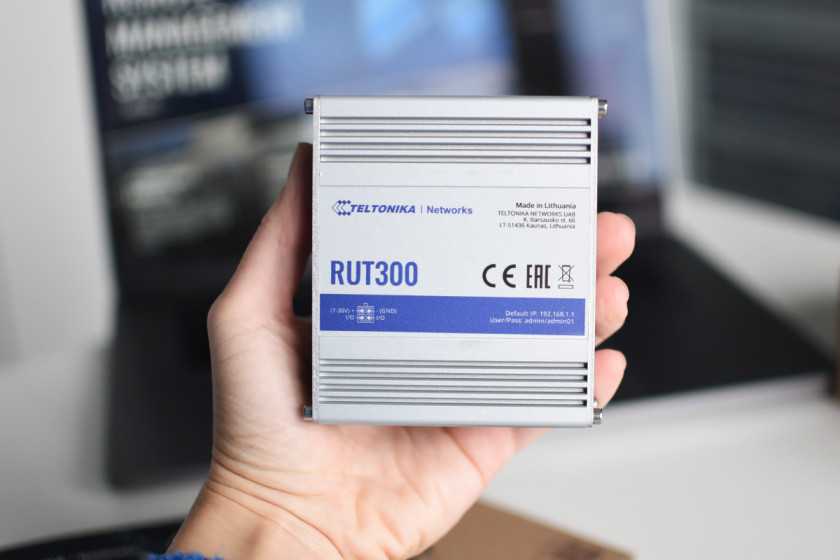 PROFESSIONAL DEVICE
The RUT300 is a small, but powerful Ethernet router designed for challenging industrial networking tasks as well as more general networking applications. Having long-lasting experience in developing professional networking products, we focus on the qualities that are required in various industrial conditions and scenarios. Therefore, we pay special attention to durability, reliability, security, and easy deployment.
Rugged aluminum housing, high-quality components, and state-of-the-art manufacturing technologies enable the RUT300 router to withstand harsh environments required in industrial settings. It can operate at temperatures between -40 C to 75 C. The support of broad power supply voltages (7-30 V) makes this product suitable for versatile electronic equipment integration and the passive PoE feature can significantly reduce the complexity, cost, and required time for solution deployment. Convenient DIN rail mounting option and small size allow to easily place the device into any server cabinet, drawer, or simply anywhere within no time.
CONNECTIVITY OPTIONS AND SOFTWARE
The RUT300 is equipped with five fast Ethernet ports, two configurable digital Inputs/Outputs, and a USB 2.0 to easily connect industrial machinery, office or retail equipment, and other devices to the network. It is a great choice for the solutions, where the WIFI connectivity and high data-speeds are not required. This professional device enjoys all the benefits of RutOS. It is a highly rated in-house developed operating system based on the Linux OpenWRT, which often becomes one of the reasons for choosing Teltonika Networks routers.
Advanced security is a must for professional equipment. The RUT300 comes with a pre-configured Firewall for an immediate safe connection to the internet. Unlimited further Firewall configurations are available via CLI, DMZ, NAT, and NAT-T. It also offers a selection of 10 different top-rated VPN protocols allowing to establish a secure and private connection. The support of up to 4096 VLAN IDs affords easy and comfortable management of the traffic. Besides, RutOS software supports multiple protocols required for industrial use, including Modbus and MQTT.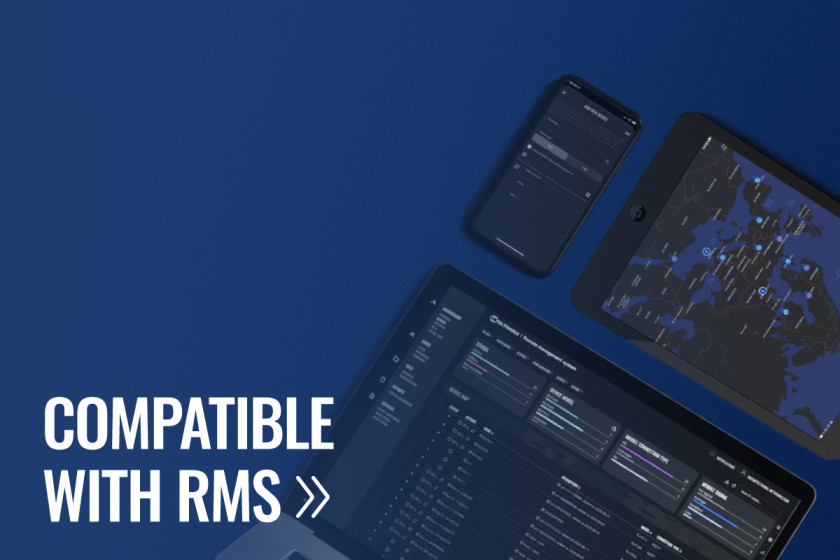 As you may notice, the RUT300 is an economical but feature-rich device. Another huge advantage comes from the possibility to utilize all of the Remote Management System (RMS) features.
RUT300 offers the most economical way of connecting your solution to our cloud-based IoT platform - RMS. Our continuously developed system allows you to completely remotely manage and configure not just the fleet of your routers, but also the whole infrastructure of the solution via RMS CONNECT. REMOTE DESKTOP will also enable you to reach and control the computers running on Linux or Windows. If you wish to transfer some of the functionalities of RMS to your own IoT platform, it is also possible via RMS API.
APPLICATION SCENARIOS
Now that we covered the main features and benefits of the RUT300, let's see how it may help in real-life situations. We prepared two use cases to help you get an idea. In the first one, we described how this Ethernet router can be used to set-up secure connectivity for bank branches and meet the needs of the rapidly changing financial sector. In the second one, we focus on industrial application and discuss how RUT300 may help in optimizing the operations of manufacturing machinery while utilizing big data collection and remote management capabilities.
LIKE THIS STORY?
Share it with friends!
GOT A QUESTION?
We're here to help!