NEW PARTNERSHIP WITH KTU FACULTY OF INFORMATICS
Teltonika Networks is continuously looking for new talent to help young people discover their passion and interest in technology, as well as to put theoretical knowledge into practice. This desire brought long-term fruitful cooperation with the KTU Faculty of Informatics. Recently, we signed a partnership agreement, which is another meaningful milestone in this journey.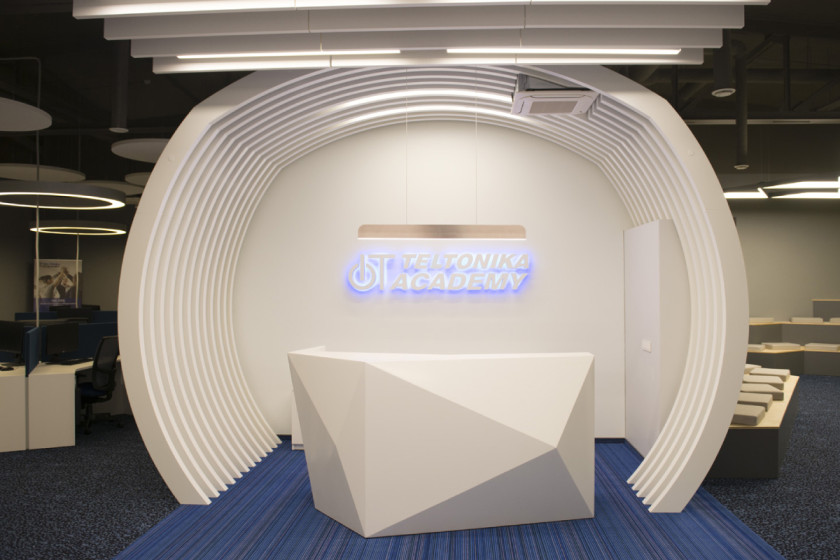 This step is very optimistic, as we have been repeatedly assured of the mutual benefits of this liaison. KTU IF students get the opportunity to take part in IoT development, gain real work experience, or even start a career with the company. Meanwhile, we are happy to help grow a new generation of technology professionals and increase interest in the creation and development of the Internet of Things.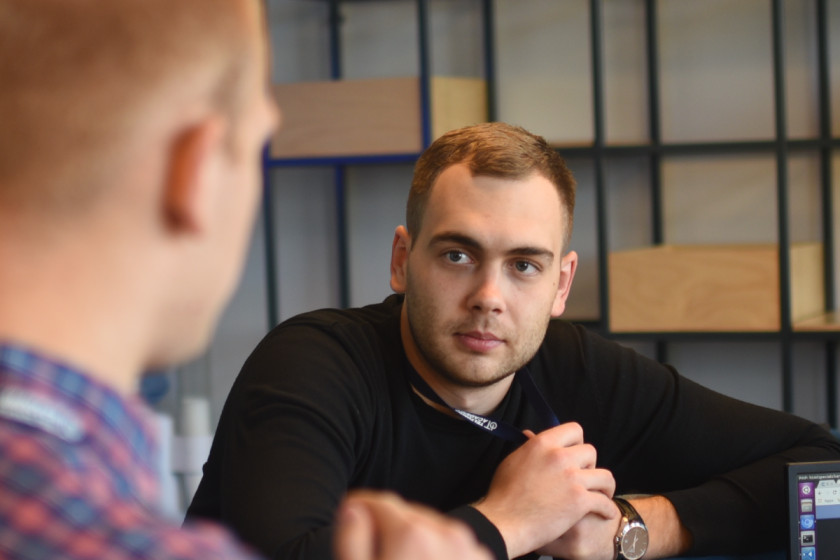 We are excited that a chunk of our existing employees started their journey in the teams of Teltonika Networks precisely by doing internships in our company. One of them, Lukas Janėnas, became the Lead of the IoT Academy. Here is what he had to say about the recently signed partnership:
"The signing of the agreement has a symbolic meaning for us. Although we have been cooperating with KTU for many years, developing various projects together, this moment officially makes our long-term friendship meaningful. We hope that this step will further strengthen our relationship and open up new opportunities for cooperation and innovative ideas".
It is a great honor for us to cooperate with the KTU Faculty of Informatics, as it is the first in Lithuania and one of the largest institutions offering studies in the field of informatics country-wide, where study more than 2,000 students. The faculty there is successfully developing scientific and interdisciplinary projects, where they implement the projects with external institutions and organizations, from the first cybersecurity training in Lithuania to many award-winning inventions.
"We are pleased to be able to maintain and grow our relationship with Teltonika Networks. Every year, the company welcomes our students for internships, visits, sponsorships, and other contributions to the university activities. I believe that such cooperation creates more and more value, offering an opportunity for KTU IF students to get acquainted with the activities of the IT company and ensures continuous improvement." - says Rita Butkienė, Dean of KTU IF.
Inspired by the success of the IoT Academy, Teltonika Networks also recently opened the doors of the B2B Academy. Here, students can acquire professional sales and management knowledge and business communication skills by working with highly experienced professionals in the field.
We hope that this agreement will further strengthen our relationship with KTU and offer even more exciting projects that make our lives more comfortable and smarter. Just like the other investments, this step consolidates our RND mission to grow and elevate our IoT product offering to a new level. We are looking forward to continuing these efforts together while sustaining and accelerating the development of IoT of today and the future.
LIKE THIS STORY?
Share it with friends!
GOT A QUESTION?
We're here to help!