RUT955 DEVICE IN SERTOES RALLY
At Teltonika Networks we are always trying to find new application scenarios of our products and share them with you. We introduced more than 60 different use cases applicable in everyday life. From electric vehicle charging stations to the hospital's internet connectivity infrastructure.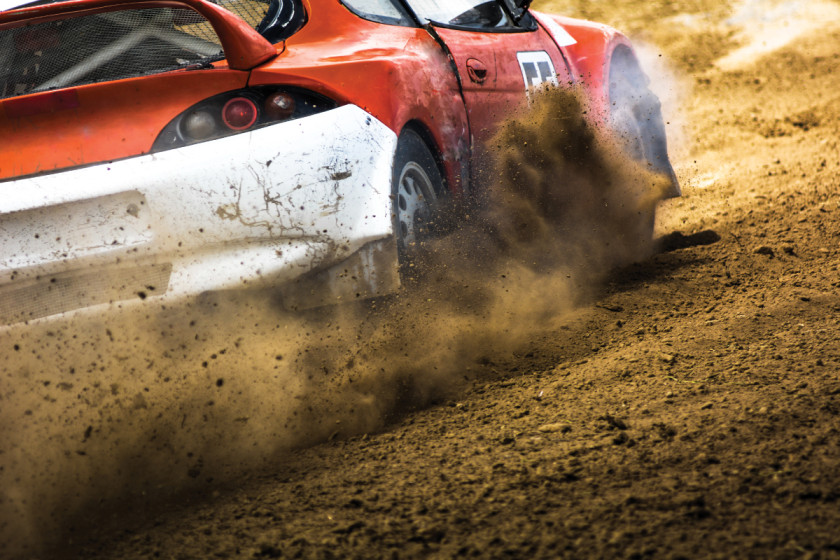 As Teltonika Networks is growing and expanding, we get more and more interesting and different use cases. Not so long ago, one of our partners has shared such an exciting success case, that we immediately felt the need to share it with you!
SPECIAL THANKS
Many thanks to X Rally Team, which was founded in 1999 by the Baumgart Brothers Cristian and Marcos. Their desire to compete in one of the most difficult, long and demanding rallies in the world made the team move towards evolution and the results did not take long to come. The first title in the Prototype class was in Sertões 2006. Since then, X Rally Team has collected 4 championships in the T1 FIA class for 2016, 2017, 2018, and 2020.
SUMMARY
This use case is about a rally vehicle that was used in Sertões Rally - the largest one in America's continent. It involved racing 5,000km across Brazil, from São Paulo to Maranhão state. This year's Sertões included 403 vehicles and 1,500 participants. With the growing number of participants, more restrictions are appearing, especially when Covid-19 is still present. Due to this fact, every stage and camping site of the race was isolated from local communities and camping locations were disclosed to participants only on the last day.
CHALLENGE
Sertões Rally crosses 5 Brazilian states in a wide variety of landscapes such as farms, national parks, side roads, and all sorts of pavements. Racing in such remote areas makes it very difficult to guarantee stable connectivity from mobile operators, especially for Support Vehicles (Chase Cars) who require reliable communication to provide immediate assistance to racing cars whenever necessary. In the case of Sertões, it is almost certain that regular mobile phones will be on 'No Service' mode after some minutes of driving from the camping site. X Rally Team needed a solution that would improve connectivity in race support cars in terms of:
1. Antenna gain to connect to distant mobile operator towers;
2. Operator diversity to obtain service from the nearest possible provider.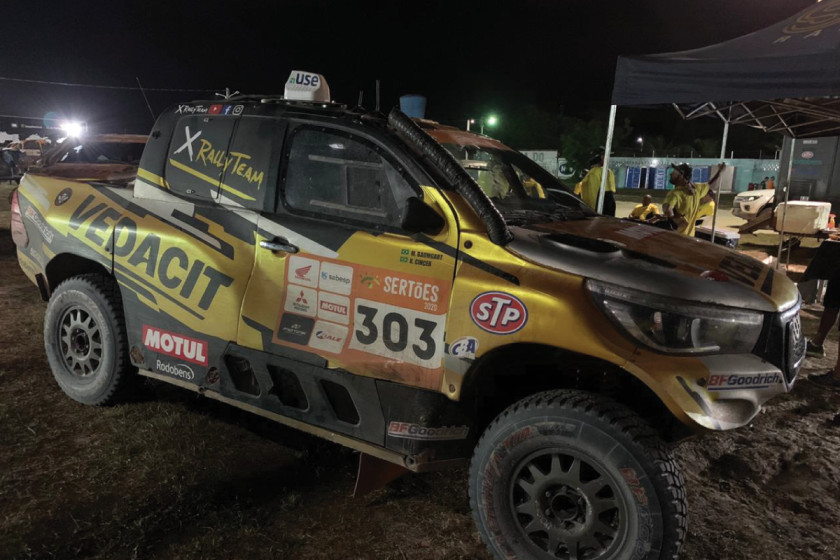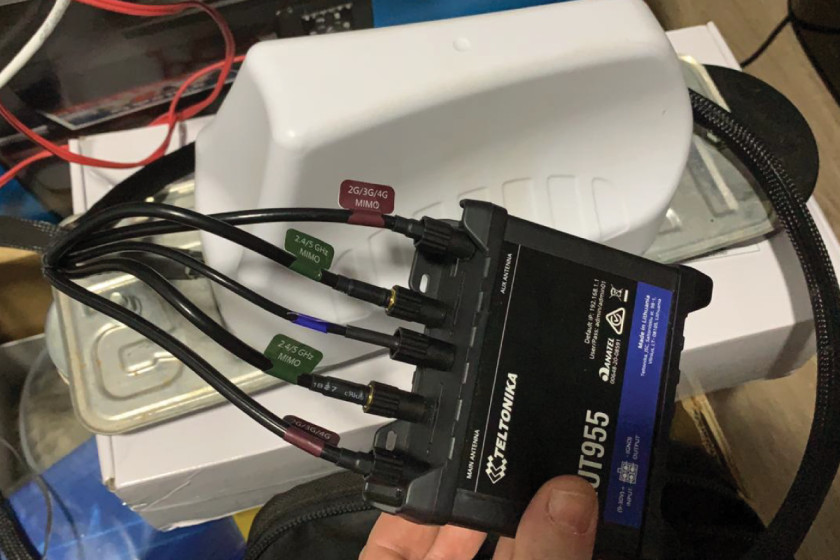 Success would be determined very simply. From previous experience, X Rally Team knew that it was necessary to drive an average of 40km to be able to connect to a mobile operator and start receiving updates on regular smartphones. Anything reducing this 'offline time' would be considered a great benefit.
SOLUTION
Seeking the best connectivity, X Rally Team selected the Teltonika Networks RUT955 Dual SIM router with 5 antenna inputs (2 x mobile, 2 x WiFi, and 1 x GPS). The router was configured to switch SIM cards whenever reception was poor or network service became unavailable. The solution was installed in the Team's Chief chase car, a rental VW Amarok. No modifications in the car were necessary with the router being placed in the trunk and the special antenna fixed on the roof with magnets. Click the button below to learn more about our LTE Cat4 dual SIM industrial router – RUT955.
WHY TELTONIKA NETWORKS?
This solution has changed the experience of the Team's Chief managing the race completely. He commented that he never had such a good connection in a race before. For the first time, the satellite phone was not necessary. The recent 4G 700MHz service deployment in rural Brazilian areas was a frequent choice for the RUT955 set. If you wish to check other use cases related to transportation, please visit our website.
LIKE THIS STORY?
Share it with friends!
GOT A QUESTION?
We're here to help!