TELTONIKA NETWORKS CERTIFICATION PROGRAM IS GOING LIVE
The Internet of Things is booming and the projections are looking beyond great - the IoT market will continue to grow at exponential rates. Its' adoption in various spheres is gaining momentum and it shows that the IoT has gone way past the testing phase and become an important piece changing everyday lives and business operations. It is indeed an amazing time to be a part of this global revolution.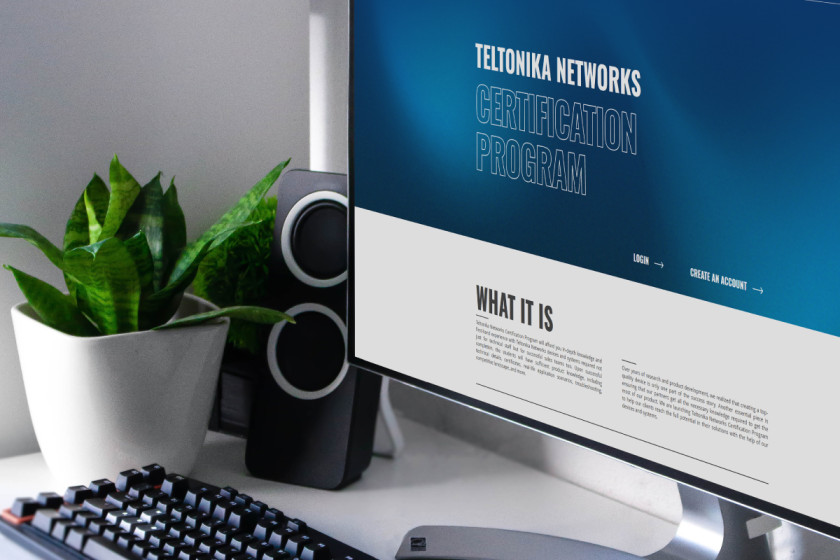 From day one and the launch of our first networking device, Teltonika Networks has been committed to the clients while developing secure, reliable, and easy to use networking products enabling various applications in the most diverse fields from medical services to green energetics. Over the years of experience in the industry, we learned that the continuous development of more and more advanced products was only a part of the success story. Another essential piece is passing our know-how to the partners, who will be using, selling, distributing, and supporting our product.
Having a close and continued relationship with our partners has helped us better understand their needs and daily challenges. At the end of the day, we are all working towards the same mission of making the lives of people easier, more convenient, and more efficient. Listening to the feedback and requests from our partners, brought us to another major milestone in this journey - the beginning of the Teltonika Networks Certification Program.
What is Teltonika Networks Certification Program about?
Teltonika Networks Certification Program is designed to help Sales and Technical teams reach their full potential by equipping them with 360° product and market knowledge, key benefits and competitive landscape, technical details, implementation opportunities, remote management, troubleshooting, real-life use cases, and more.
What are the benefits of getting certified?
Getting certified with Teltonika Networks means that our partner has successfully passed the certification exam and got a sufficient level of expertise required either for consultative sales or technical support purposes of Teltonika Networks products. The rapid and constantly changing environment of technology and IoT requires constant training and knowledge updates. Having in mind the busy schedules of working professionals, we prepared concentrated courses that will be sufficient for the new people joining the teams to get up and running and for the others to refresh their knowledge, fill in the gaps and get their questions answered.
Receiving this certificate verifies that the sales professionals will build sufficient knowledge to not just sell the product but to establish a long-lasting relationship with their clients, identify new opportunities, handle objections and maximize business potential while representing the brand as experts in their field.
Technical staff will get hands-on experience and in-depth product knowledge which will help them identify and solve clients' problems in the most timely and efficient way, resulting in enhanced customer experience, loyalty, and trust.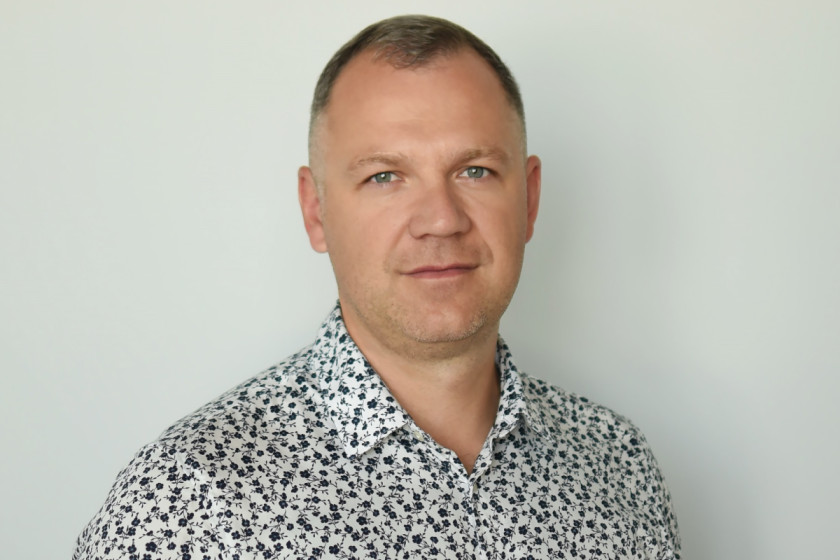 Tadas Litinskas, Teltonika Networks Project Executive with more than 16 years of experience in Sales and Marketing roles, who will be leading the Sales training, commented on the benefits of attending the program: "The pace of business nowadays is faster than ever and it won't slow down. So, to be able to keep up with it staying focused is essential. Such is our sales training - focused on our product advantages, business cases, and creating additional value.
The feedback I kept getting directly from my customers as a sales manager, or in summits and conferences as a marketing executive, was the same. The universal biggest challenge anywhere in the world is getting more business opportunities. I am sure that after this sales training, they will start emerging."
What will the training look like?
We have prepared two different training programs aimed at improving Sales or Technical skills that will take 10 to 15 hours and will be held in a live discussion format over MS Teams. Small groups of up to 10 people will be allowed to attend per session to ensure everyone gets the most of the program.
If you are interested to learn more, please consider attending a webinar we will be hosting on the 10th of June, or visit the Teltonika Networks Certification Program page.
LIKE THIS STORY?
Share it with friends!