UL/CSA FOR RUT240 AND OTHER CERTIFICATE HIGHLIGHTS
At Teltonika Networks, we take the security and reliability of products very seriously. There are various requirements and security standards that may differ per country, niche, and other verticals. However, following the relevant standard when designing a product is only part of the success story. Another important responsibility is getting it officially approved by independent bodies that are recognized for their competency in the field.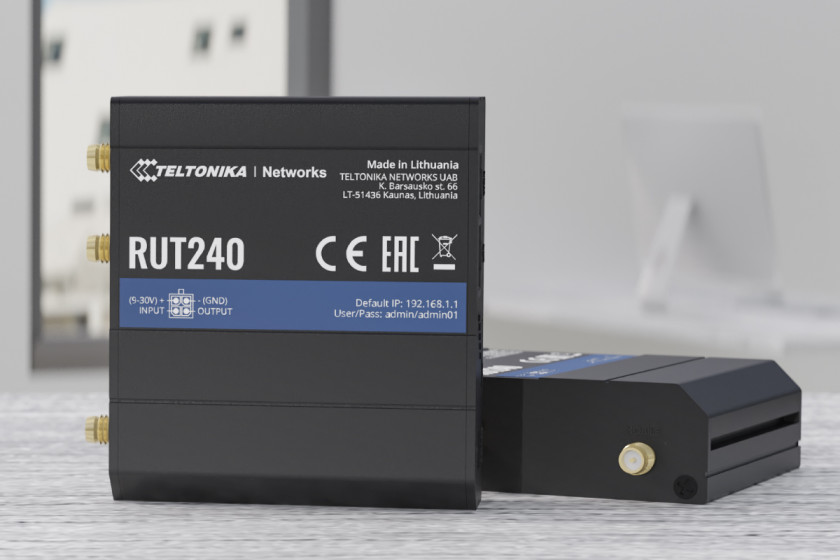 Teltonika Networks has always been focused on acquiring different certificates needed in the market. This allowed us to offer our products in over 130 countries by ensuring that the devices we produce meet the required standard and become a trusted partner in hundreds of IoT projects worldwide.
To this day, Teltonika Networks has acquired dozens of certificates in America, EMEA, APAC regions, also approvals from carriers like AT&T, Verizon, and Deutsche Telekom, and industry-specific ones, like E-mark or Modbus.
Today we are celebrating having received another major certificate when it comes to safety - UL/CSA 62368-1 - granted to our all-time bestseller RUT240. The RUT240 case testing was performed by SGS, a Nationally Recognized Test Laboratory (NRTL), which means that SGS can test and certify products for the US and Canadian markets. A SGS NA Listed Mark in essence is safety mark, which tells the user that a product has been tested and found compliant with safety standards in America and Canada, and will receive periodic follow‐up inspections to verify continued compliance. These regulations help safeguard workers by ensuring products are designed for secure use in the workplace.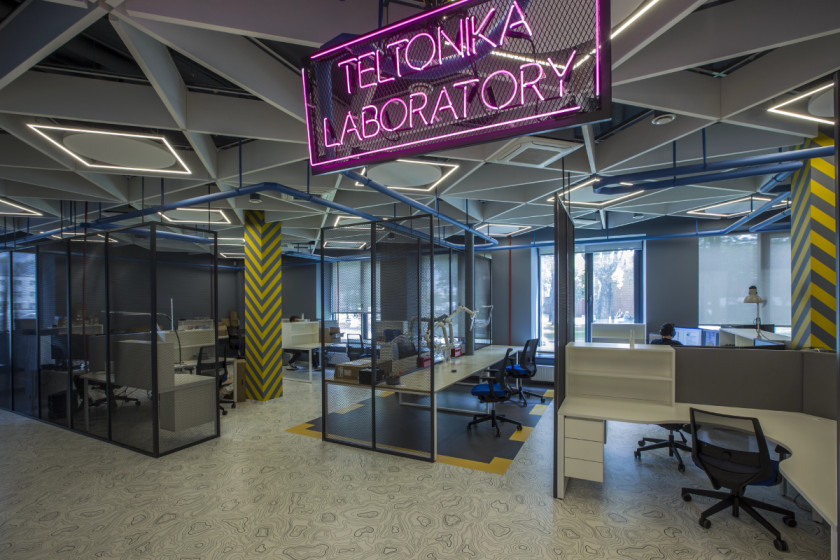 Simonas Girnis, Head of Networking Metrology Laboratory at Teltonika Networks commented:
'Over the years, Teltonika Networks has achieved many approval marks for various world countries: ranging from already established markets, such as Europe, America, and Australia to more budding markets – Singapore or Japan. My team and I are exceptionally proud of our newest safety standard addition to our already well-equipped RUT240. Getting UL/CSA 62368-1 SGS NA Listed Mark has demanded mutual teamwork from our R&D department, manufacturing plant, and laboratory appointed auditor since the SGS safety mark includes rigorous testing to device itself as well as meticulous compliance check for the factory. Achieving UL/CSA 62368-1 safety standard approval is a stepping stone on our path to developing even more safe and robust routers for our US and Canada clients.'
There also have been other important certificates we acquired just recently. Having opened an office in Mexico last year gave us a push to get certified in their market and hence we got NOM certification for TRB1** and TSW100 products. We also got certified in India for the first time and received ETA-WPC approval for our bestselling RUT240, RUT950, and RUT955 devices - thanks to the continuous efforts of our colleagues in the Indian office. Two of our products launched in 2020 - RUTX12 and RUT360 – have already gotten an RCM certificate, which is important in the Australian and New Zealand markets. The RUTX12 has also received E-mark and that is great news for the transportation sector. These are only a few of the newest achievements in getting official approvals but you may find a complete list on the Teltonika Networks Wiki page.
LIKE THIS STORY?
Share it with friends!
GOT A QUESTION?
We're here to help!