WHAT'S NEW ON RMS?
Teltonika Networks Remote Management System (RMS) is a product that has evolved enormously since its' introduction. Initially launched to remotely monitor status information and change the configuration for Teltonka Networks routers, over time from device management platform it has excelled into a much more comprehensive and intelligent IoT platform.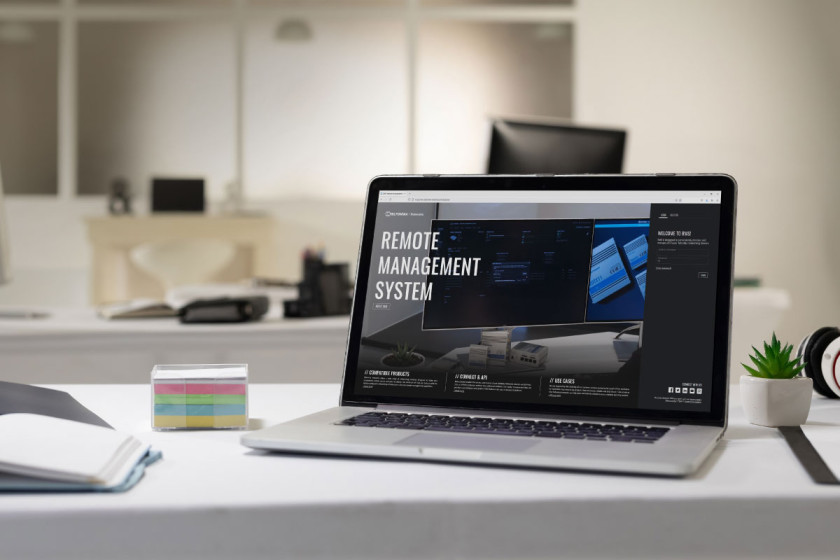 After continuous updates and improvements, various functionalities of RMS allow not just managing all of the Teltonika Networks routers and gateways remotely, but also most of the devices connected to them via RMS Connect, including industrial machinery and controllers. Constant updates and sophisticated functionalities are what the RMS is known and valued for. Today we invite you to have a glimpse at its' latest developments.
RMS MANAGEMENT

RMS Management is the core functionality of RMS allowing to remotely reach and control all Teltonika Networks routers and gateways even when they don't have a Public IP. It provides full control of the whole fleet whole fleet of compatible Teltonika Networks devices enabling troubleshoot, firmware updates, and configuration even if the device is thousands of kilometers away. The latest additions to an ever-expanding list are described below.

Task manager
Just like many other functionalities, Task Manager was initially inspired by one of our clients before it became available to all users of RMS. In essence, Task Manager allows creating custom command lists and upload them remotely to the fleet of routers. It could be any type of customized list that is used inside the company and not used anywhere else. As a result, the user can create unique functionalities in their RMS and enable them on the whole router fleet within a click of a button.

A good example of the use of Task Manager was also requested by our client, who required an AWS Greengrass on all of their devices. Although enabling it on one or a few instances could be an easy task, it is a whole different story when there are hundreds or thousands of them. Creating a custom task list helped our client to install Greengrass on numerous devices on-site within a minimum required time and without any physical access.

Site Blocking
You may also be familiar with the Site Blocking functionality from the RutOS. Unsurprisingly, it allows restricting access rights to a list of websites for the users of a specific network. With RMS Site Blocking it is possible to remotely create a Blacklist or Whitelist that filters out which websites a user on the local network can access. This functionality is often used in a work environment when the employer limits access only to specific websites required for direct job duties. RMS allows applying these Whitelists or Blacklists on multiple remote devices and configuring them as per the changing needs of the business.

Site Blocking can also be particularly relevant in the transportation sector, where our clients operate router fleets with thousands of devices providing Wi-Fi access to their clients. For them, it is very important to limit access to specific websites and whenever a list needs to be altered, that change can be easily completed through RMS for the entire router fleet.
RMS CONNECT

RMS Connect has gone live less than a year ago and has easily found its' way to a variety of application scenarios. It enables the access and control of non-Teltonika Networks devices via RDP/VNC, SSH, or HTTP(S) protocols without any additional software and does not require having a public IP or a VPN. Let's have a look at the latest three functionalities added to the RMS Connect.

Remote mobile devices
As suggested by the name, this functionality is meant to enable accessing the screen of an Android or iOS device remotely and in real-time. An RMS app needs to be downloaded and installed on a tablet or a smartphone for it to become accessible via the RMS Connect account. Once this is done, the screen on your remote computer will mirror the exact screen of the mobile device.

Let us illustrate its' benefit in real-life applications. Imagine an integrator that works with mobile payment systems for cafes and restaurants. Usually, such systems are installed on an all-in-one basis, where they provide all smart devices and WIFI. Having an RMS application on end devices enables the integrator's support teams to reach them from the headquarters within a couple of clicks and identify any issues for a quick resolution.

SFTP
Secure File Transfer Protocol (SFTP) uses the Secure Shell (SSH) data stream to establish a safe connection with a higher level of file transfer security. Having an SFTP functionality on RMS allows remotely sending large files directly to an end device, keeping them unreadable during the process and unreachable without authorized access.

A good example of its' use could be digital signage screens. Usually, such screens have a computer with a router inside of them. RMS Connect allows using the SFTP to send large video, audio, or other files directly to the digital signage screens all around the city and keep them updated without the need to physically travel and spend significant time resources for manual configuration on each of them. A similar method applies also when RMS Connect is used to help IT managers to take care of remote employees' computers to easily and securely send specific configuration files to their PCs over SFTP.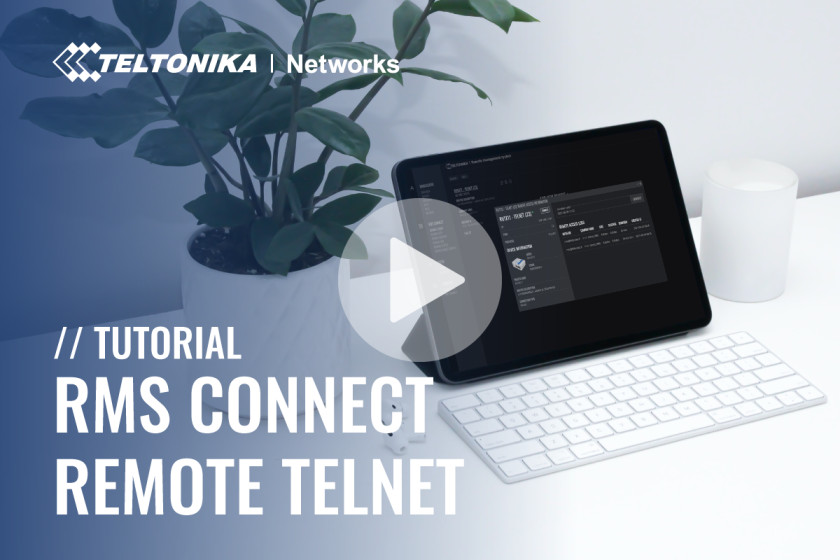 Telnet
Telnet is another protocol that has been added to the RMS. Using Remote Telnet under RMS Connect enables remote connection to the CLI (Command-line interface) of any device that supports Telnet and is connected to your RMS device's LAN. Telnet allows logging on as a regular user with the same privileges and data on a remote computer. Check out the video instructions if you wish to establish or test a Telnet connection via your RMS Connect account.

These functionalities are the latest updates we have added to the RMS. Experienced users are well familiar with the multifaceted benefits of the remote management capabilities we offer. If you wish to check how the RMS would suit your business needs, we offer taking advantage of a free 30-day trial of RMS Management for anyone buying a compatible Teltonika Networks device!
LIKE THIS STORY?
Share it with friends!