TELTONIKA NETWORKS IS STEPPING INTO THE 5G ERA
If you haven't heard by now, we've recently launched our first-ever 5G devices! We want to thank each audience member for being with us during this exciting launch and making us feel more than proud of our creation!
The most salient launch, by far, is now behind us, but in case you missed the chance to take part in the live event, there's no need to worry! You can still find the recording on our YouTube channel. However, if reading a quick recap is your cup of tea, let's begin!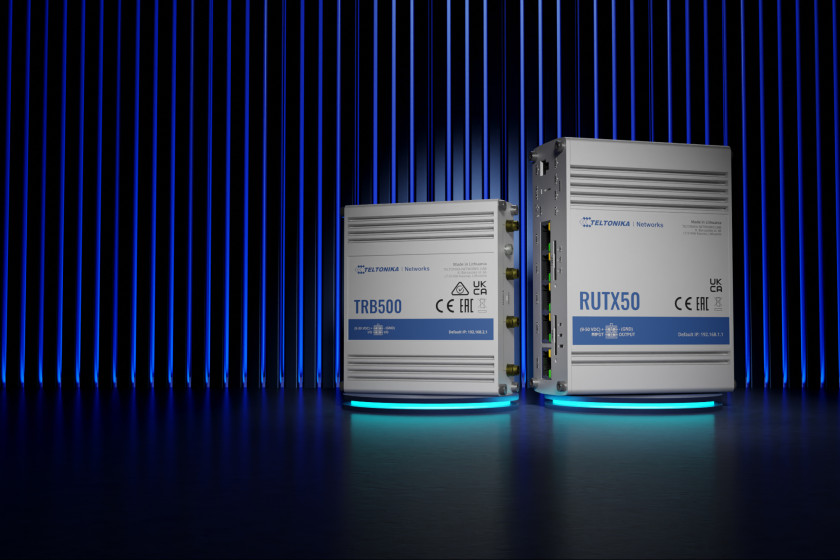 THE PROSPECTS OF 5G
One of the biggest highlights of our live stream event (besides the new devices, of course!) was the appearance of an expert guest from Ericsson - IoT Solutions Strategic Product Manager, Graziano Ponzo. During the event, our guest gave us a concise view of the prospects and potential of 5G technology.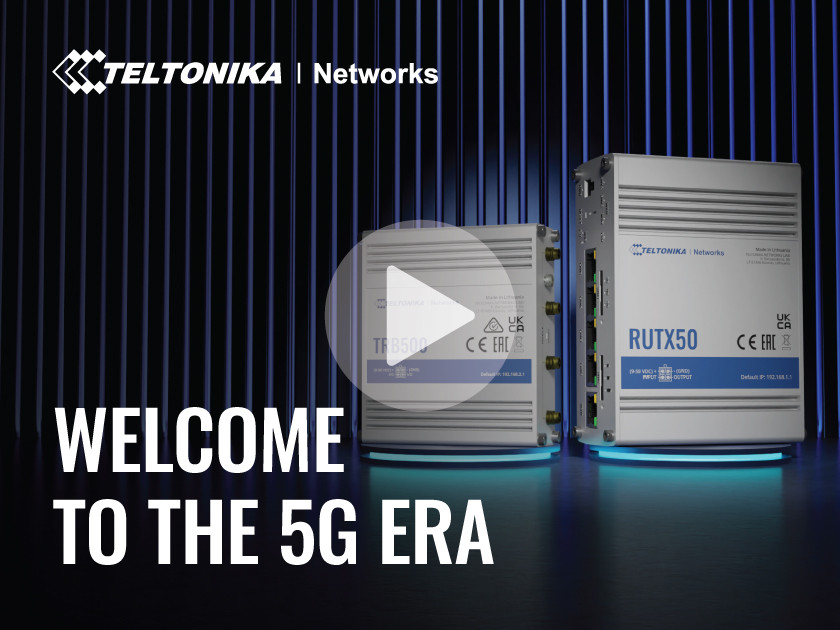 As pointed out by Graziano, the traffic of current network capacity grows by about 60% per year, making Internet access very crowded for all connected devices. With 5G technology, we'll have higher network speed, faster data throughput, and increased capacity. These will help progress and solidify technologies like autonomous vehicles, drones, AI, IoT, and robotics. 

Another important aspect of 5G is its power consumption. Graziano assured that 5G won't consume more power than current network technologies, and due to the built-in power processor, the network itself will be able to perform some of the processing tasks. In fact, with a higher range of frequencies, power management schemes, and data packet-compression algorithm, 5G and its supporting devices will save energy and power!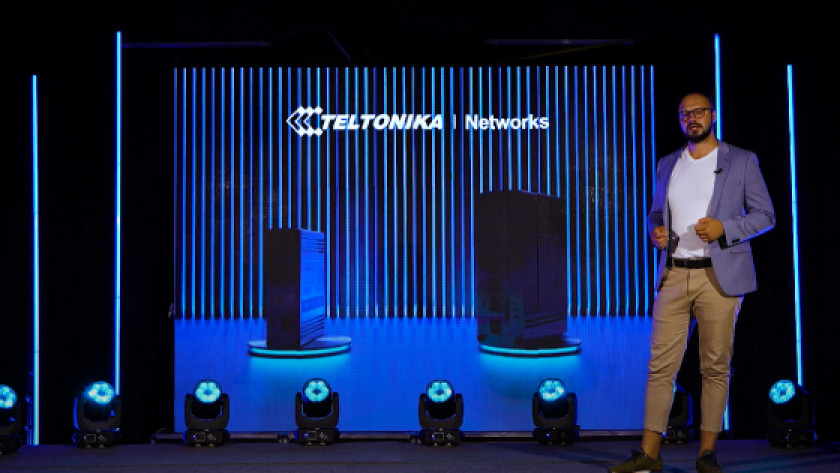 THE SALES POTENTIAL OF 5G
Our event hosts also got to interview our Head of Sales, Mindaugas Navickas, who shared his insights regarding the market drivers of 5G. Specifically, he distinguished three crucial drivers. 

The first two – speed and latency, are no-brainers because they are the most prominent features of 5G. Importantly, they will reduce the costs of solutions by requiring fewer devices to be installed and open the doors for markets where ultra-fast data throughput is vital, like critical infrastructure and autonomous vehicles. With 5G, the sky's the limit!  

The third and biggest driver is the future-proofing of solutions. Investing in 5G devices is the smartest move long-term, as the technology will soon establish its dominance and business shouldn't repeat their mistake of relying too much on 3G, which ended up costing them immense sums when 4G took over and entire fleets had to be replaced quickly.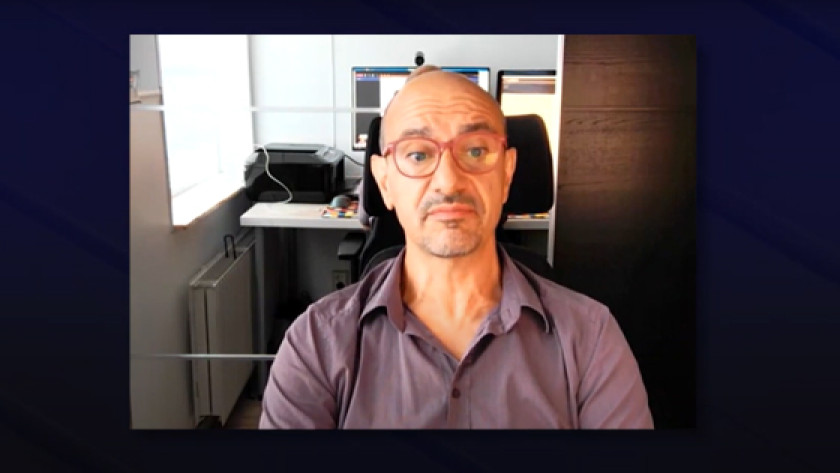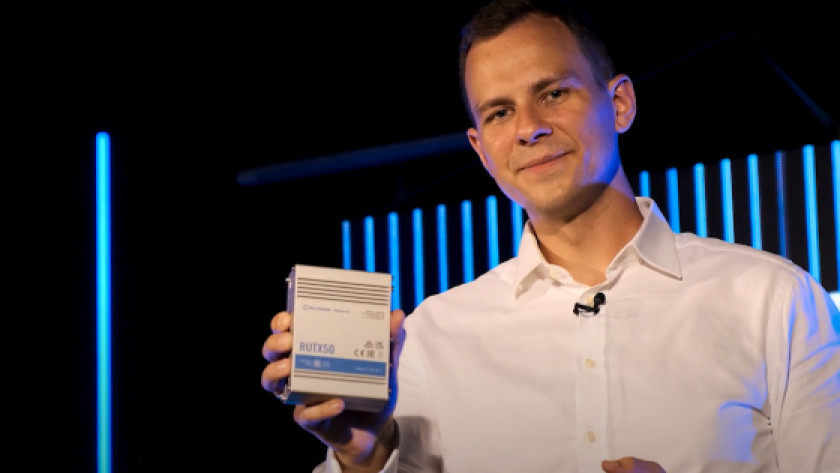 THE PROCESS OF DEVELOPING THE RUTX50 AND TRB500
Everything up to this point culminated in announcing what we've been working on for the past year and a half, our first 5G devices: the RUTX50 cellular router and the TRB500 gateway. During the event, our Head of Hardware Department, Lukas Žarovas, talked about the journey of these two devices, what challenges our R&D teams faced along the way, and what goals they had in mind while designing these pioneering devices. 

Lukas opened up about two main challenges: chip shortage and a lookout for suitable antennas. Our R&D teams had to plan the creation strategy four steps ahead to ensure that component deficiency wouldn't affect device production progress and thus postpone release dates. It was also tricky to find perfect antennas as they had to be small, powerful, and look fitting. 
HUNGRY FOR MORE?
Even if you missed a chance to see the launch of our first 5G devices, you can still catch us up in the upcoming Q&A session!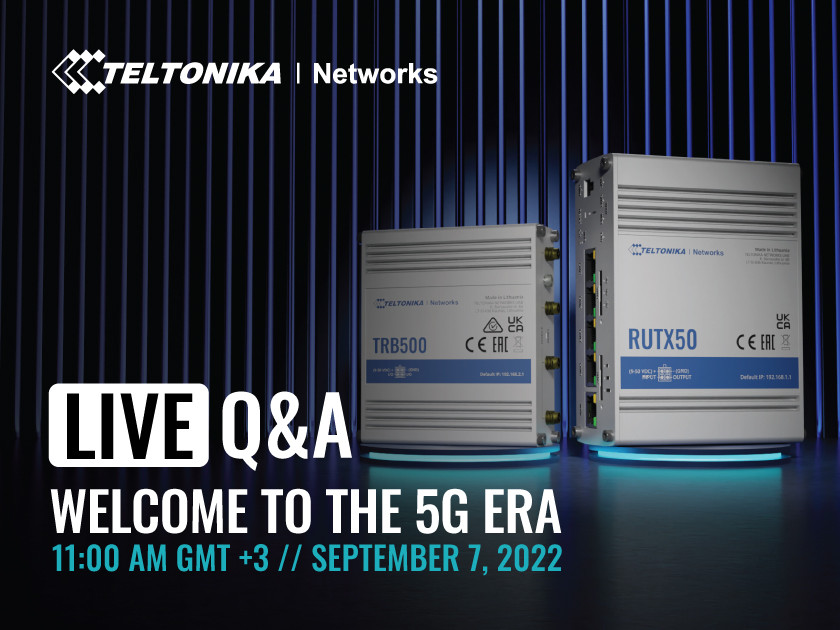 To get your RUTX50 and TRB500-related answers personally and in-depth, join the live Q&A session we'll be hosting on September 7th, 11 a.m. (GMT+3). Teltonika Networks experts in marketing, sales, R&D Division, and our RMS product will answer all your questions and dive deep into the nitty-gritty of both devices.

Make sure to register for the webinar here! 

You can also subscribe to our newsletter to get notified about the exciting 5G content and much more! 
LIKE THIS STORY?
Share it with friends!
GOT A QUESTION?
We're here to help!