TSW101: MOBILIZE YOUR CONNECTIVITY
#launch, #tsw, #transportation
July 27, 2022
The potential of connectivity-enhanced IoT solutions in vehicles is immense. From smart public transport systems able to track and match real demand to public service vehicles like police cars, ambulances, and fire trucks – connectivity translates to optimization. This manifests as better use of resources and an overall better experience for both the people working with the vehicles and the end client.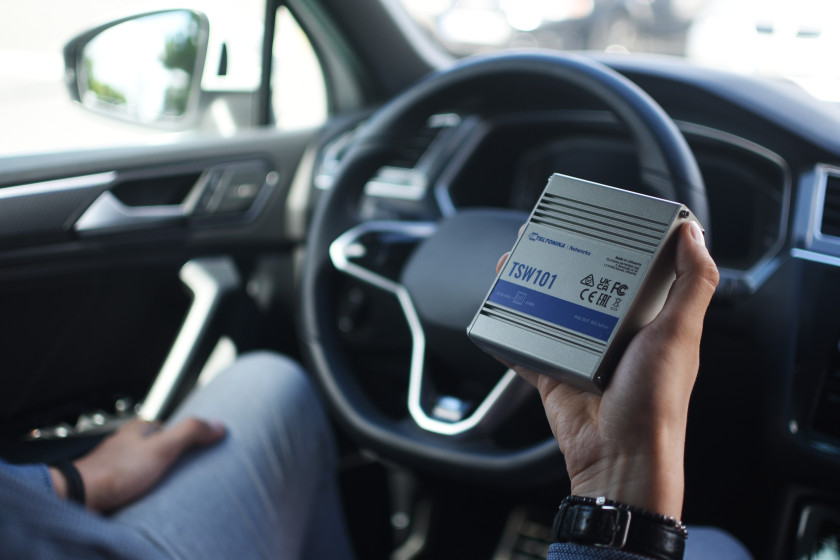 But there's a catch. Automotive IoT solutions often involve many devices in a very limited space. Computers, cameras, sensors, and many others. More devices mean more cables, and since the power output of vehicles isn't always compatible with every device, adapters also join the hardware pile. And on top of all that, managing connectivity among all of these devices calls for an industrial switch (or several), which means EVEN MORE cables and adapters.
What a mess.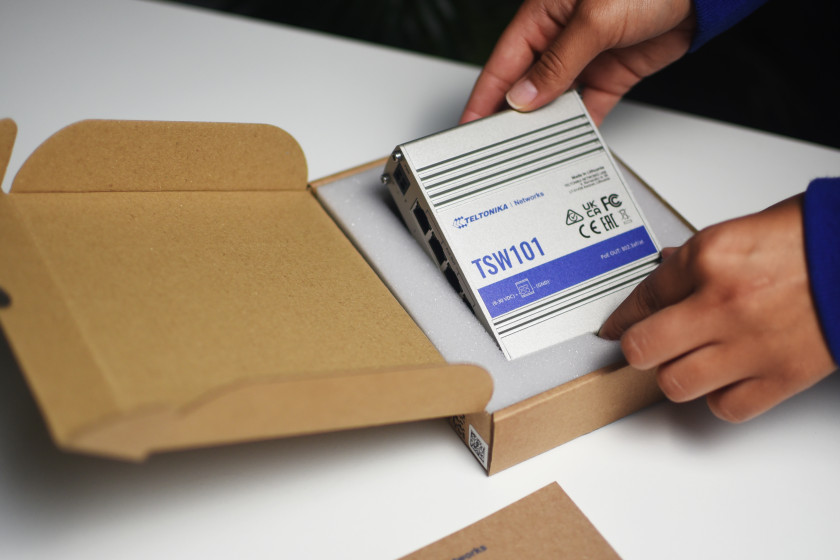 DETHRONING THE DC ADAPTER
That was the catch. That was a mess. But not anymore!

To ensure your in-vehicle solution won't have to deal with a messy bundle of cables and adapters, we designed the TSW101 industrial switch – the perfect companion for any and all automotive connectivity needs. Its power supply voltage range was designed to match your vehicle's output, enabling your vehicle to power it directly and without additional adapters. On the other end of things, this switch's PoE+ capabilities allow this device to power your other devices, removing the need for extra adapters for them too.

In other words, the TSW101 comes with all the value of managing your connectivity with simplicity and easy scalability, while minimizing the specific type of complexity in-vehicle solutions deal with!
SWITCHING TO IN-VEHICLE POWER
This unmanaged switch has 5 Gigabit Ethernet ports, four of which support IEEE802.3af and IEEE802.3at PoE+ standards with which it powers the other devices in your solution. It is powered via a 2-pin DC socket and a VDC range of 9-30, hitting the 12V and 24V sweet spots, which are the standard for vehicle power outputs.

The TSW101 is a compact (115 x 32 x 95 mm), plug-n-play device with DIN rail and surface mounting, making it user-friendly and easy to install. Like our other connectivity devices, this switch was designed for tough environments and conditions. Vibration resistance, the ability to withstand temperatures from -40°C to 75°C, and our personal favorite – rugged aluminum housing, all boost the reliability of this device.
EAGER FOR MORE?
As always, we've written a couple of use cases to illustrate practical implementations of the TSW101. One involves managing connectivity in fire trucks – and we promise it is significantly more complex than you think. The other involves connectivity in a food truck, which has just as many technological and networking needs, if not more, as any other food-based business.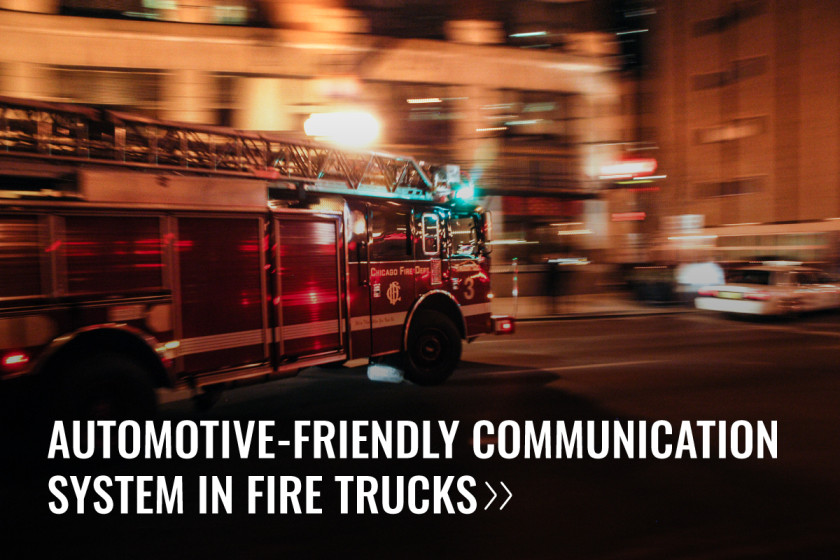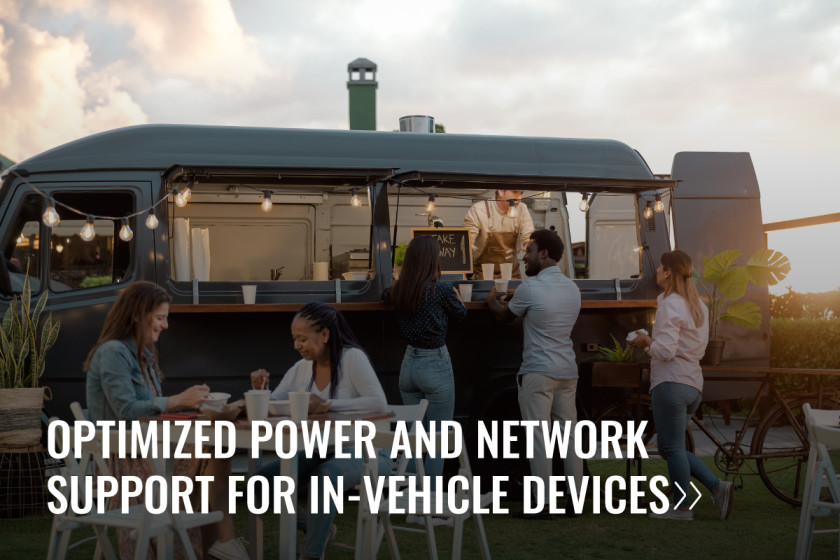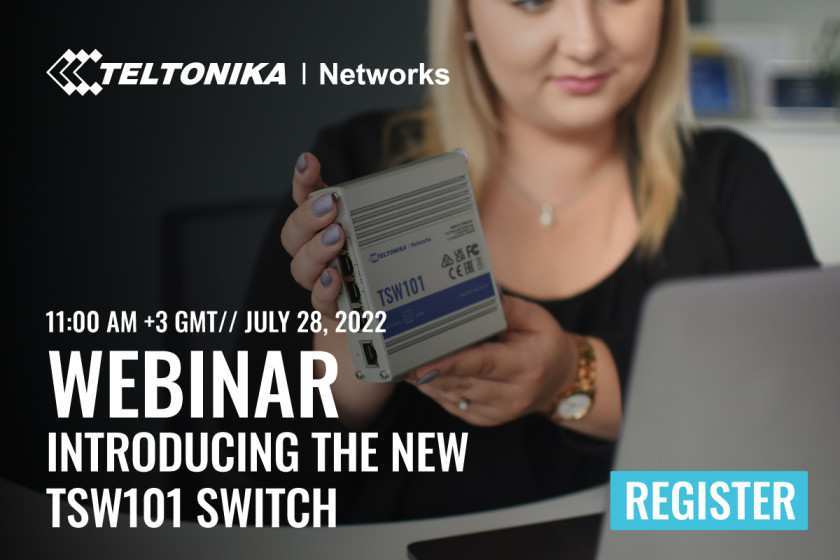 The TSW101 is our new standard for vehicles and all things automotive. If your solutions have a home in the transport sector, no doubt you'll want to know all there is about it, so we invite you to join the TSW101 webinar on July 28th at 11:00 a.m. (GMT+3). Our Project Manager, Evelina Sinkevičiūtė, will get into the nitty-gritty of this exciting new IoT champion of mobility. See you there!
LIKE THIS STORY?
Share it with friends!