TELTONIKA TECH SUMMIT EXPANDS ITS HORIZON
With the tremendous success of the Teltonika Tech SummIT engineering event in Vilnius, we knew we had opened the doors for something new and bigger. We've teased this bit by bit before, but this time, we're unfolding all the cards for you to see... with great pleasure, we announce that the Teltonika Tech SummIT event is expanding its horizon and is coming to Warsaw, Poland!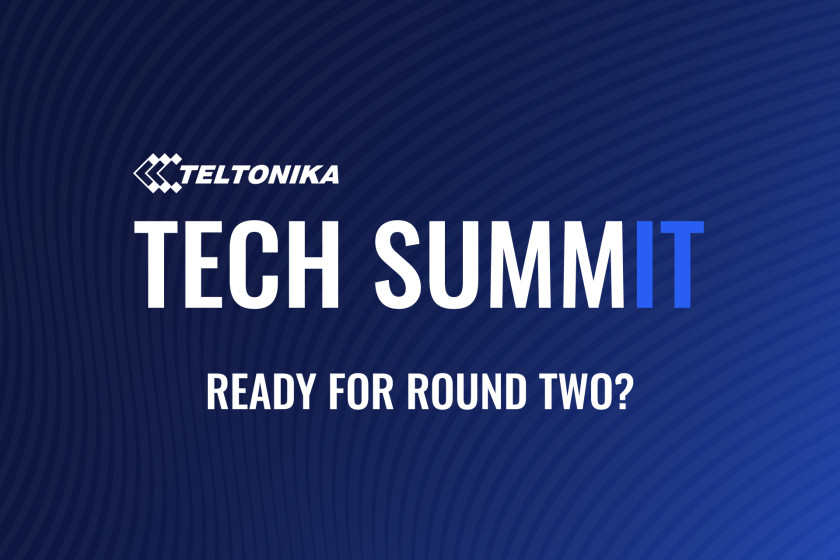 The event focused on our partners' engineers, Teltonika Networks engineers have gained great recognition and feedback from all the participants, encouraging us to take it one step further. 
Having warmed our feet at home in Vilnius, Lithuania, we're ready to connect with a broader audience of our clients. That's why we're very excited to announce that we're organising a Teltonika Tech SummIT event in Warsaw, Poland, in 2024! 
SCALING TO NEW HIGHS
Indeed, we're in the works arranging yet another summit for engineers to share their vision, ideas, and projects with others, creating a space for new ambitions and ideas to grow.  
Now, here's what you need to know:  
The Teltonika Tech SummIT engineering event will take place on Thursday, February 1st, 2024.
The summit will take place at the Novotel Warszawa Centrum Hotel. 
It will be a one-day event focusing on RutOS, RMS, and security. Additionally, there will be multiple interactive stands, workshops, and demo panels for you to test our products in real-time. For a better picture of what's to come, check out the inaugural Tech SummIT of Teltonika Networks article.
We highly encourage you to join the event and get a VERY exclusive opportunity to talk to Teltonika Networks engineers about anything IoT-related! To register and get more information about the summit, contact your sales manager. If you don't have one, you're more than welcome to contact us! 
Please note that there's a limited number of attendees that can participate. Aside from that, we'll be informing each of you regarding the event, so stay tuned for more updates! 
Is Warsaw out of your way?  
If you cannot attend this event but it's something of interest to you, let us know where you'd like to see this summit appear next time by filling out this form. Who knows, maybe next time Teltonika Tech SummIT will be taking place right next to you! 
LIKE THIS STORY?
Share it with friends!
GOT A QUESTION?
We're here to help!