THE INAUGURAL TECH SUMMIT OF TELTONIKA NETWORKS
#2023, #events, #summit, #vilnius
November 7, 2023
Just recently, Teltonika Networks hosted its inaugural, two-day Tech SummIT, dedicating it to the engineering heart of IoT and fostering a close relationship with our engineering community. This summit focused on both the software and hardware of Teltonika Networks products, underpinning our strive for the highest quality and security standards.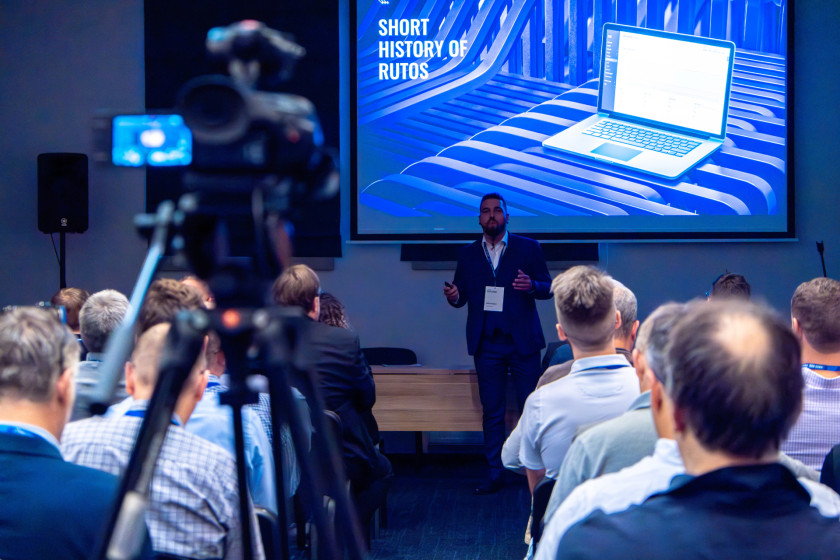 The Tech SummIT featured a series of workshops, presentations, and the roadmap of Teltonika Networks' strategic vision. Attendees also got a behind-the-scenes look at our manufacturing facilities, and an exclusive Q&A session with our CEO, CTO, and key people from R&D and manufacturing. 
While not everyone had the opportunity to join us, we want to give an opportunity for all to delve into the essence of the event and see the bigger picture. So, without further ado, let's explore the facets of what was showcased at the Teltonika Networks Tech SummIT! 
RutOS is more than a Lithuanian flower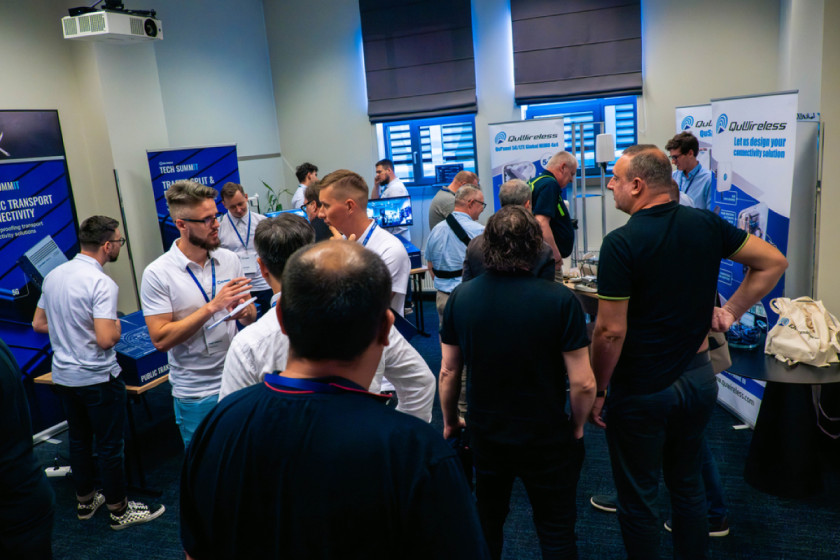 Inspired by a Lithuanian flower – rūta – the presentation of RutOS was undoubtedly one of the biggest standouts of the summit, delivered by our Head of Technical Support in the Middle East, Vidas Kačerauskas. He provided an insightful overview of RutOS's evolution and the intricacies involved in its security facets. 
The presentation emphasised a core principle of Teltonika Networks: we develop products based on the needs of our clients. In fact, we often communicate with clients when developing a product or feature, taking their feedback and needs into account during the implementation process. This ensures they receive precisely what they're searching for in the IoT market.
The history and security of RutOS
Reflecting on past iterations of RutOS, you'll find that Teltonika Networks devices were once operated on individual operating systems rather than one. This phase was short-lived, however, as we opted to design a unified operating system. 
This shift aimed to enhance our own efficiency, concentrate resources on developing expansive features for a broader device portfolio, and simplify the user experience for our clients. A single operating system naturally facilitates quick and easy updates across fleets of devices, as opposed to individual systems with sometimes varying features or technologies.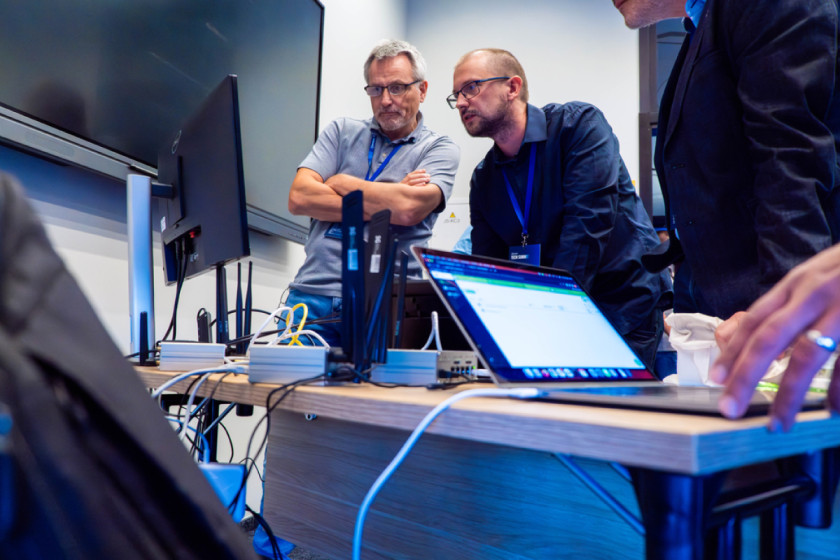 We also outlined the rigorous security measures our research and development teams implement during each new version of both RutOS and RMS. Applying a secure software development lifecycle (SDLC) approach when working on our software development cycle did not feel sufficient, so our teams have added an internal cybersecurity training measure to ensure the highest level of proficiency of each member. 
With such an extensive series of actions and processes we undertake when perfecting each RutOS feature, rest assured we're committed to safeguarding your solution from any data leaks or breaches. 
Vidas also provided a unique chance for IoT engineers to take a glimpse into the future of RutOS. By the presentation's end, they had a sneak peek at the then-upcoming version 7.05.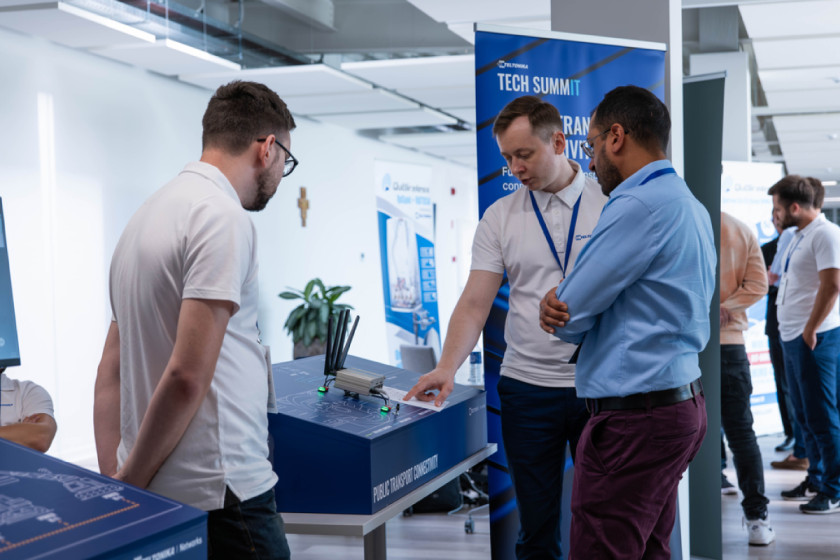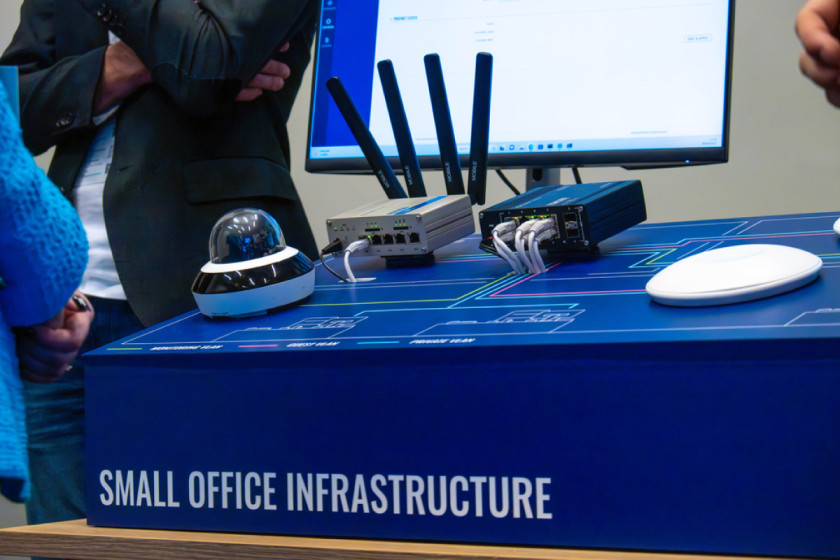 Working less with RMS sounds nice 
Indeed, it sounds nice because it is nice! RMS product manager, Tomas Mikolaitis, presented our IoT cloud platform, which is currently hosted on Amazon Web Services (AWS). The prime focus of Tomas's presentation was showing how much time this platform can save, and how truly convenient it is to attain remote management and monitoring capabilities for your networking solutions. 
We often focus on these exact benefits, which, to be fair, are huge. However, the presentation also highlighted how many more capabilities there are to be had with RMS, comparing it to not just as a tool, but a whole toolbox available right at your fingertips.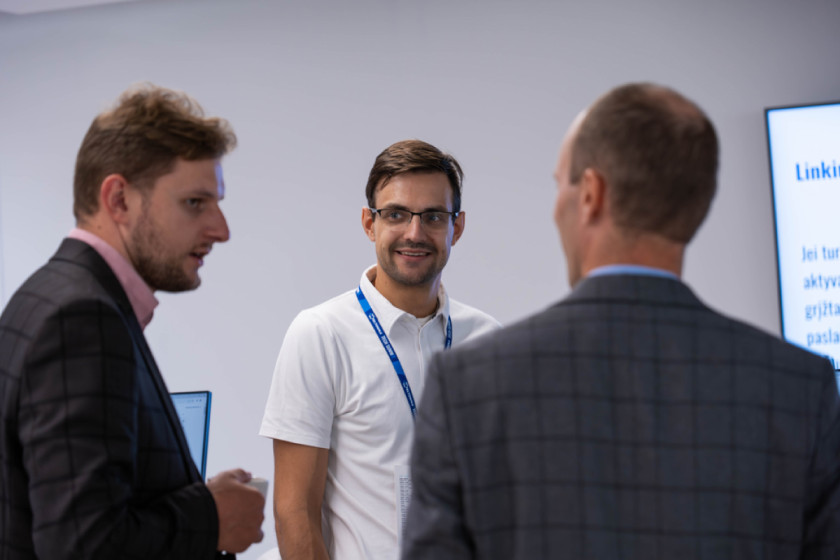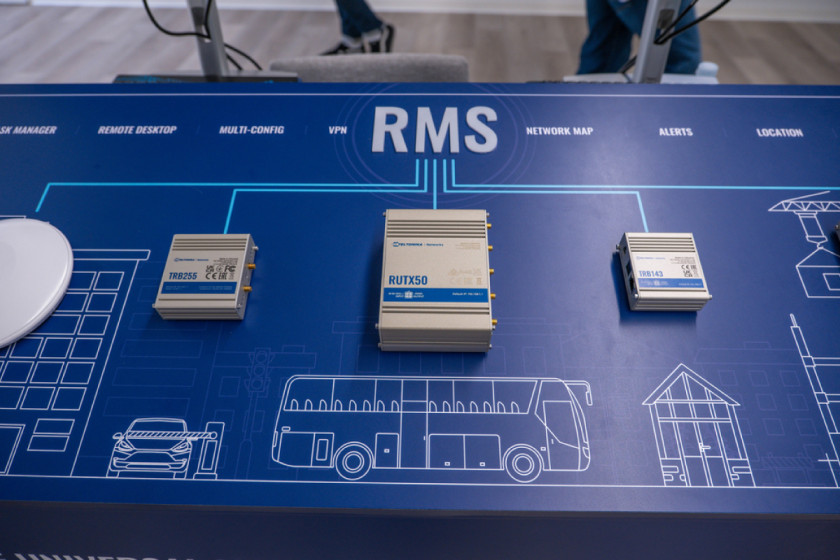 RMS can act as a FOTA, Proxy, or VPN server, and can be used as a device configuration and onboarding tool. This is an especially user-friendly benefit for networking solutions that must maintain flexibility over their fluctuating scalability. Another benefit is that RMS can be used for shared management by granular role and access assignment to each given user. 
Tomas added that these services can be purchased by credits or packages, with the option to allocate them to specific services instead of the entire platform. That's right. Of all the great functions RMS has, the most important note to make here is that you're not obliged to purchase all its services at once; you can choose specific ones that best meet your needs. 
Partner presentations and the roadmap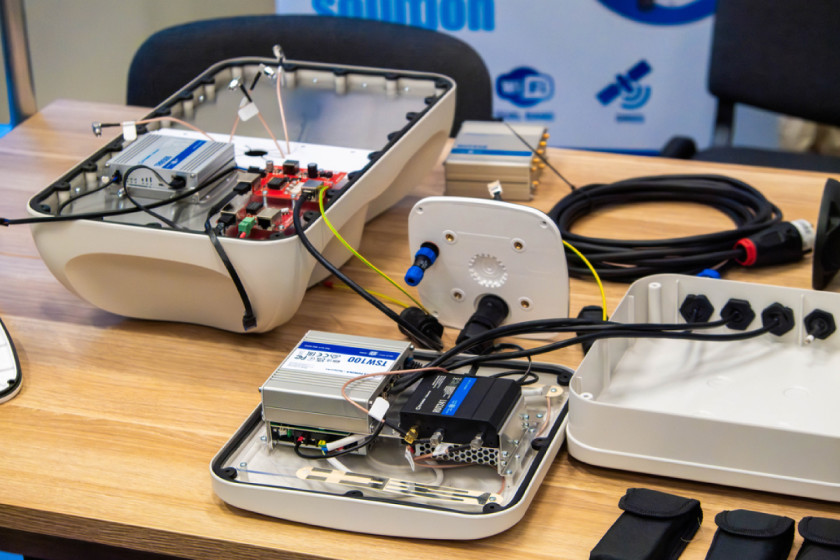 We were delighted to invite our partners from Bondix Intelligence and QuWireless to demonstrate their products and services. With that, they also showcased how our devices seamlessly integrate with Bondix Intelligence's bonding services as well as QuWireless antennas. 
The first day of the Tech SummIT concluded with a presentation on our strategic vision for networking products. Delivered by Mantas Čižauskas, it offered engineers an exclusive glimpse into what lies ahead, including some upcoming products we're sure you'll love to see in the near future! 
Beyond presentations
During the Tech Summit, our emphasis was also directed towards workshops. These showcased a range of topics such as smart traffic management, public transport connectivity, traffic split and failover, small office infrastructure, and RMS as the ultimate management tool. 
These workshops were a perfect opportunity for each engineer in the audience to have one-on-one discussions with Teltonika Networks engineers, diving deep into presented use cases as well as exploring any other topic at the forefront of their minds. 
We really wanted to show the full picture of what lies behind Teltonika Networks, which meant an exclusive tour around our manufacturing facilities here in Lithuania! At the manufacturing facility, attending engineers encountered not only the high-precision SMT lines and advanced robotic systems that bring our devices to life, but also the skilled professionals who ensure top-notch quality at every stage of production. 
On top of that, we officially finished the Tech SummIT with one of a kind Q&A session, featuring Teltonika Networks CEO, Giedrius Kukauskas, and CTO, Mantas Čižauskas, the Head of the Molėtai Technology Centre, Paulius Rutkauskas, alongside the Head of Programmers, Gintautas Beržunskis, and Process Engineer, Žygimantas Šlapikas. 
Engineers had the freedom to pose any question, ranging from "What does 'success' mean to you?" to intricate ones like, "What semiconductors do you intend to manufacture at the Teltonika High-Tech Hill, and how will that influence the product features and availability?" These insightful questions sparked enriching discussions among the audience and Q&A hosts, which can be very rarely experienced anywhere else.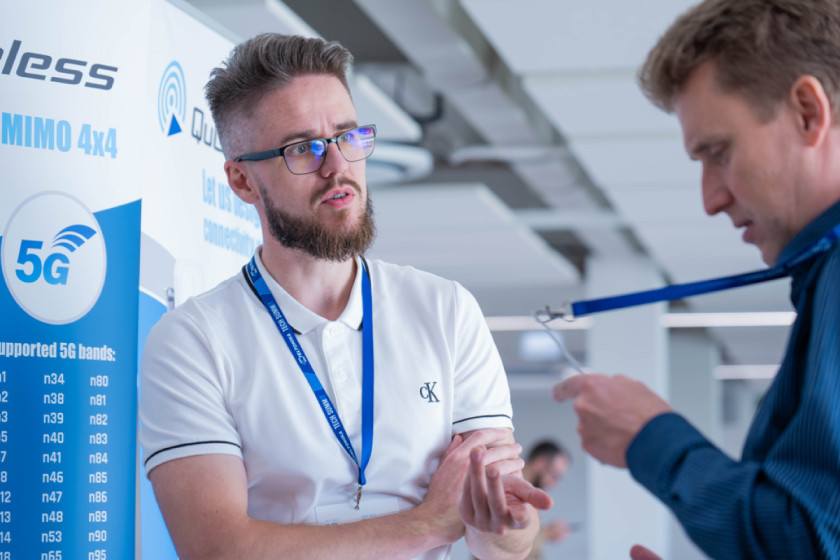 Inspired to do more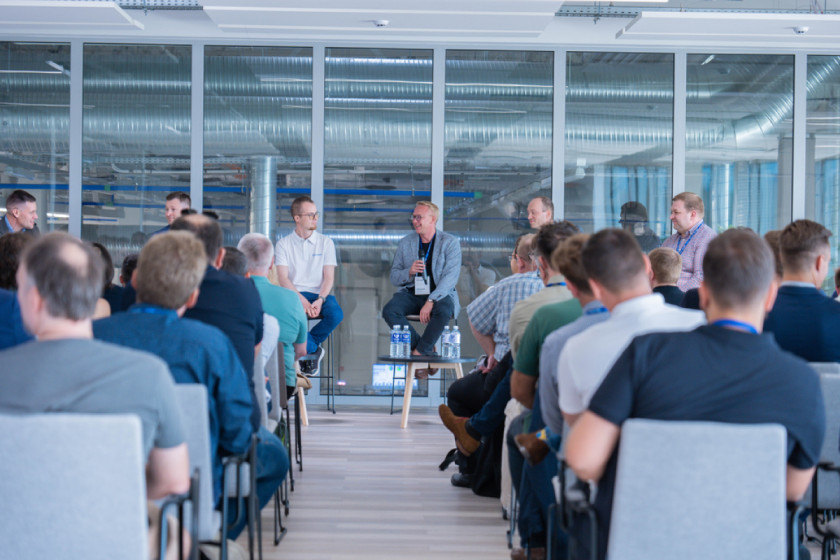 The core essence of the Teltonika Networks Tech SummIT was to provide a platform for our engineer partners to collaborate with Teltonika Networks engineers. It also served as a stage for our own team to showcase the projects they've contributed to, bringing them to their current achievements. 
Following this event, we feel deeply appreciative of our partners, clients, and especially the people of Teltonika Networks who made this summit not only possible – but truly remarkable. The inspiration drawn from this event has us rest assured this won't be the last one. 
LIKE THIS STORY?
Share it with friends!
GOT A QUESTION?
We're here to help!