TSW210: THE LITTLE INDUSTRIAL SWITCH THAT COULD
The water we drink, the electricity that keeps our homes lit, and nearly all of the everyday objects we use and interact with daily all have one thing in common: they all rely on industrial switches in one some way.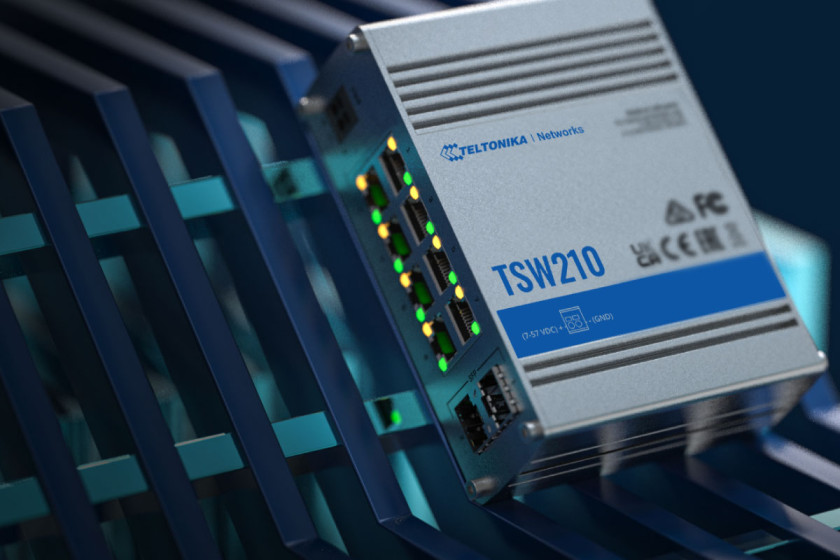 The industrial switch is a staple of IoT that provides connectivity to different devices within a system to facilitate a network of communication, data transmission, and greater device control. It's applicable in just about any industry you can think of and helps keep complex systems cohesive and interconnected by centralizing their network.
SWITCH ON YOUR PREFERENCES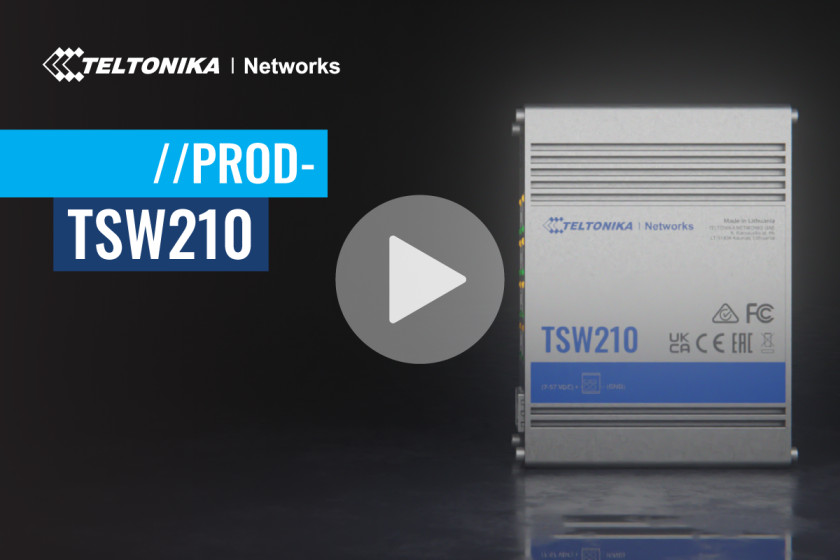 Part of what makes switches so valuable is their scalability. As your business grows, so too does the number of devices it needs to operate, generate revenue, or deliver the service it aims to provide. More devices increase overall complexity, so keeping things simple is a much-appreciated boon.

The switches already in our portfolio, including the TSW100, TSW110, and TSW200, benefit scalability by giving you flexibility in choosing which features are essential for you and your connectivity solutions, be it in terms of supported interfaces, power budget, and so on.

Each of them is chosen for one feature preference or another to play a critical role in connectivity setups worldwide. To further add to this customizability, we've been working on a brand new switch to join the TSW family, and its day has finally come!
THE NEW SWITCH ON THE BLOCK
Joining the catalog is an unmanaged industrial switch named the TSW210. It comes with 2 SFP ports for long-range fiberoptic communication and 8 Gigabit Ethernet ports for up to 1000 Mbps of download/upload speed. On top of being a reliable and secure interface, SFP also future-proofs your network for potential bandwidth upgrades later down the line.
The TSW210 excels in optimizing your resource management. As an unmanaged switch, it's designed for plug and play and doesn't require any configuration to start using it. This makes it ideal for rapid growth and crunch periods – when time is a valuable resource and devices need to join a network quickly and without too much of a hassle.
This model also comes with the standard package of high quality and industrial environment suitability, including compact design, rugged aluminum housing, DIN rail and other mounting options, and the capability to withstand vibrations and extreme temperatures from -40°C to +75°C.
If no other Teltonika Networks device has failed you so far, don't expect this one to break the tradition!
REAL SOLUTION TO REAL PROBLEMS
Now that you have a better idea about its specs, let's talk about what it can do for you and your solutions. And since your preference plays such a significant role in our catalog, how about you choose how you want to learn about it as well?

We wrote a couple of in-depth use cases you can read, summarizing how the TSW210 centralizes massive fleets of devices into simple networks for both solar farms and manufacturing lines. But if a bite-size video is your jam, you can also watch this quick video.
WANT TO LEARN MORE?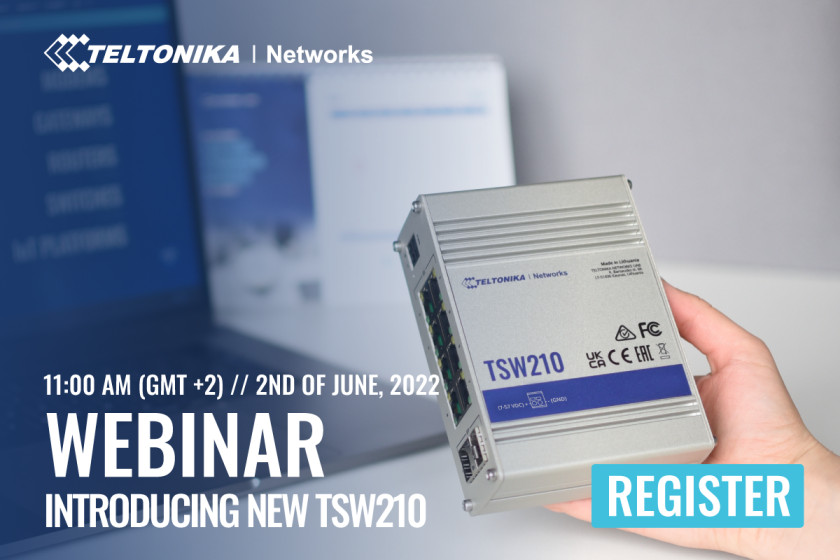 Announcing a new device is always exciting for us, as we get to share the fruits of our labor with you and see in what interesting new ways you'll use it in your connectivity solutions.

If you're excited about this new switch (and let's be honest, why wouldn't you?), we're happy to tell you that the TSW210 is getting its own webinar. It will take place on June 2nd at 11:00 a.m. (GMT+3) and hosted by project manager Andrius Unikas. Click the image to the side to register, and we'll see you there!
LIKE THIS STORY?
Share it with friends!
GOT A QUESTION?
We're here to help!