RUT240 AND RUT360 BECOME AT&T AND VERIZON CERTIFIED
Teltonika Networks continues to grow its presence in North America with two new certifications adorning its devices in North America. Specifically, both RUT240 and RUT360 are now certified by two major operators: AT&T and Verizon. These two devices are bestsellers enabling connectivity in projects worldwide, in no small part due to their proven reliability and ease of use.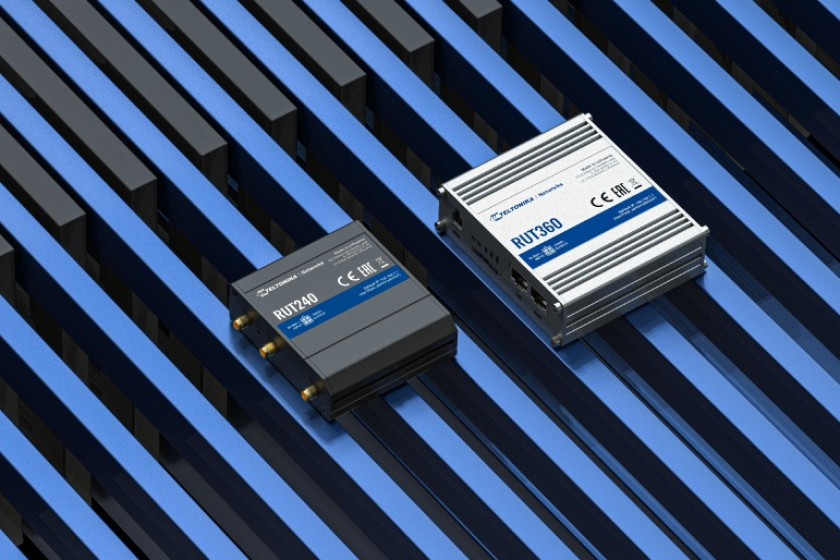 Both devices also support the following bandwidths:
RUT240 - B2/B4/B5/B12/B13/B14/B66/B71
RUT360 - B2/B4/B5/B7/B12/B13/B25/B26/B29/B30/B66
This is very exciting news as it presents new opportunities for innovative connectivity solutions in the U.S. and Canada IoT markets since these particular cellular routers are some of the most popular among our client base.
It also provides continuous assurance of the quality of our product lineup, as AT&T and Verizon are the biggest and most recognized providers in the region.
As a result, these certifications open many doors for people to connect with our products and send the message that these are doors worth going through.
Tahsin Elahi, North America Marketing Specialist at Teltonika Networks, was very enthusiastic about the news:
"Here at Teltonika, we're dedicated to constantly improving our clients' experience with our products and services. Acquiring the necessary certifications to bring our devices to all regions makes the experience of operating them just that much more convenient and better!"
RUT240 and RUT360 have been an integral part of many interesting and inspiring projects, such as when RUT240 enabled an underwater security system for guarding submerged relics in the Mediterranean. If that sparks your interest, you can read all about it here.
To learn more about them and our other devices certified in the region, our new North American product catalog is available for download here.
LIKE THIS STORY?
Share it with friends!