SCALE YOUR SOLUTIONS INDEFINITELY WITH TSW200!
A leading market intelligence researcher 650 Group report points that the Ethernet switch market has reached a new all-time high in the third quarter of 2021. The 5% year-over-year growth equated to almost $9.0B. Although Teltonika Networks debuted in the networking business as a manufacturer of professional cellular routers, we later realized the enormous potential of non-mobile networking devices.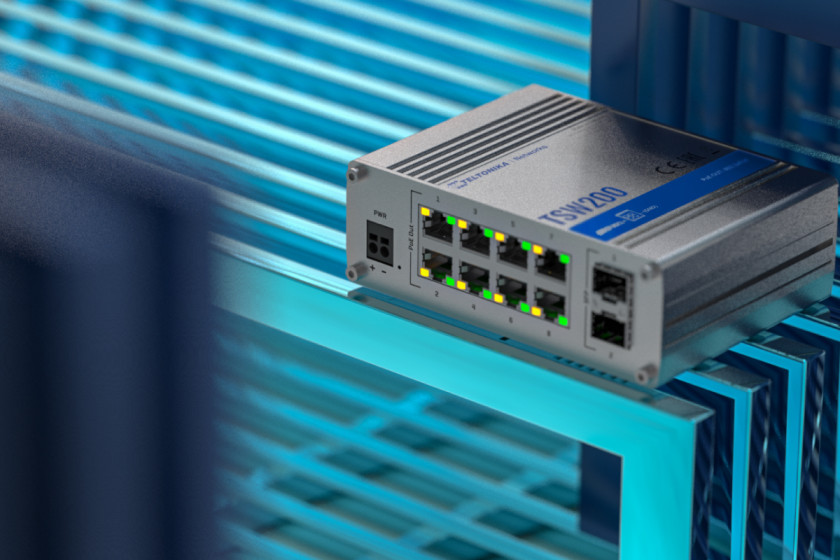 Last year we also rolled out a new Ethernet & Wireless product division to afford us a higher focus on non-cellular products and apply our market know-how from the mobile arena to less explored Ethernet and Wi-Fi devices.
THE GROWING PORTFOLIO OF ETHERNET SWITCHES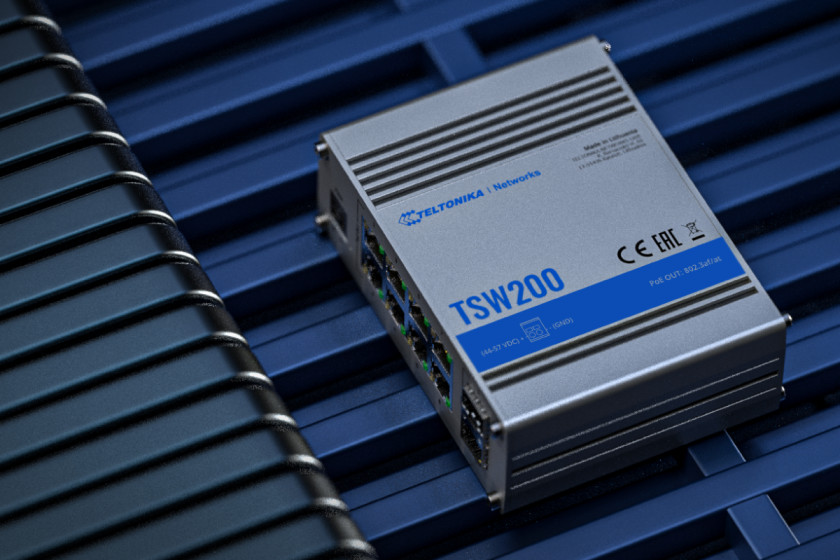 A switch can be a crucial element in a network that significantly impacts efficiency and quality. Switches can vary by size, number and type of ports, setup complexity, level of control, power options, and other criteria.

We entered the switch market just a couple of years back with TSW100, followed by TSW110 last year. With these pioneer devices in our portfolio, we focused on creating tiny devices that easily fit into space-limited environments and offer Gigabit Ethernet with PoE+ standard. These products quickly found their place in various networking solutions due to their plug-and-play setup simplicity, compact size, durability, and their overall economy. With the newest switch in the family, we wanted to go a couple of steps further and create a device with an advanced combination of features that enables even more specific application scenarios.
TSW200 TO OVERCOME LONG-RANGE COMMUNICATION CHALLENGES
TSW200 is the first switch in the Teltonika Networks portfolio with eight Gigabit Ethernet ports that support IEEE802.3af and IEE802.3at Power-over-Ethernet standards. Now you may connect more devices and power them up simultaneously with a power budget of 240W. This unmanaged switch does not require configuration, so the time and resources needed to install the solution are entirely minimal. The plug-and-play design of this switch will enable connecting multiple IP cameras, point of sale (POS) systems, Access Points, or any other PoE+ compatible devices to the internet within minutes and reduce any excessive cabling.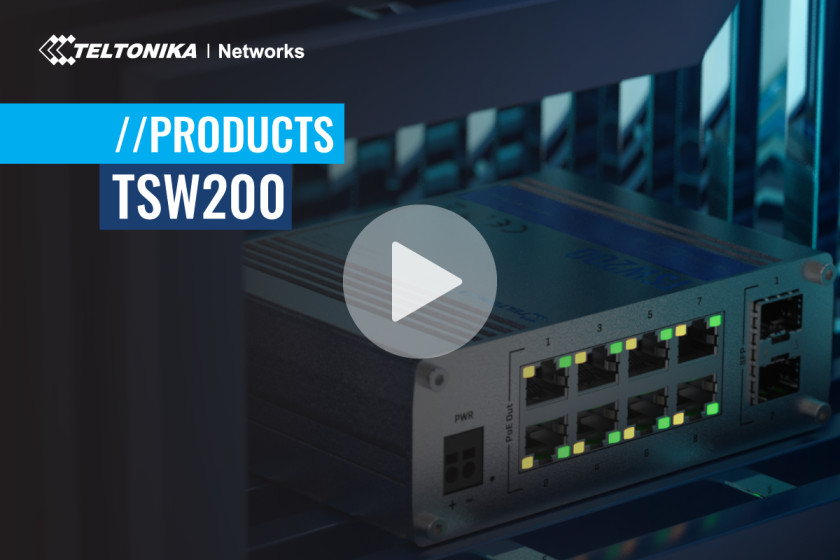 The newest addition to our product range includes another essential feature - SFP support. Ethernet is a perfect choice to establish communication where the devices are relatively close to one another - up to 100m, to be precise. Anything beyond this requires fiber optic transmission to maintain the same speed and reduce latency. Besides, SFP is considered a more secure and reliable option to Ethernet. On top of that, it is deemed future-proof due to the possibility of switching to higher bandwidth should the need arise.

Like the rest of our industrial device portfolio, this product features a rugged and durable design, with resistance to unfavorable conditions and harsh temperature ranges. It comes with wall and DIN rail mounting options for easy installation. So, this switch will fit in virtually any enterprise, retail or industrial scenario with high-bandwidth far apart applications that require a reliable data connection and power supply.
TSW200 APPLICATION SCENARIOS
So, we covered the most prominent technical characteristics of TSW200. However, we found that the best way to illustrate the benefits of our products (except for trying them out yourself) is by delivering easy-to-understand real-life use cases. This time we invite you to explore how TSW200 enables large-scale video surveillance systems with remote management capabilities. In another usage scenario, we will walk you through long-distance parking ticket machine connectivity challenges. And guess what?! TSW200 is there to save the day too!
TSW200 WEBINAR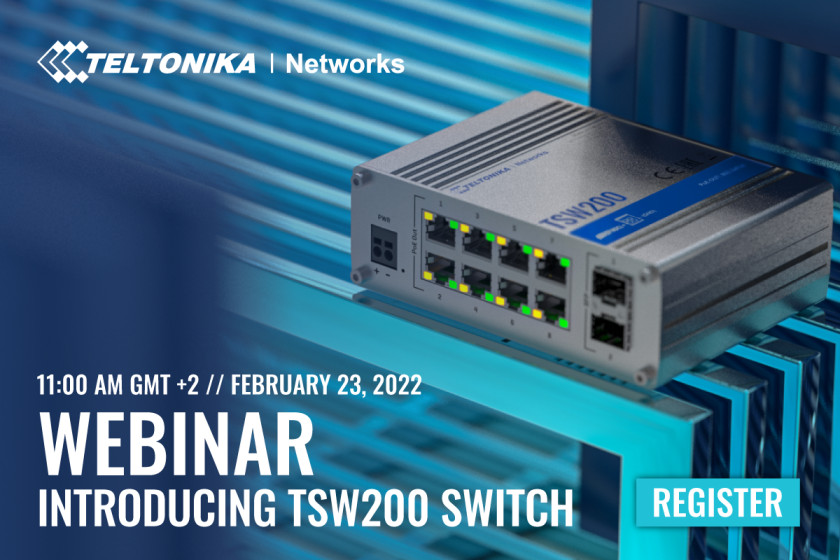 We hope you enjoyed all the materials we prepared to help you get to know our newest product – TSW200. Each time we aim to provide a well-rounded view of devices' technical characteristics, benefits, possible usage scenarios in an easy-to-digest form, including thorough explanations and visual aids, like topologies and videos.

Yet we have another great resource available to anyone who wishes to hear more about our newly launched TSW200 - a live online webinar. Feel free to join us for a thorough introduction, where we will go over the core information. Do not miss this opportunity to get all your questions answered straight away by one of our experienced colleagues! Please make sure to register to reserve your seat via the link on the right.
LIKE THIS STORY?
Share it with friends!